A Norwegian Air Shuttle Boeing 737 MAX 8 registered LN-BKE operating flight DY1933 from Dubai (DXB) to Oslo (OSL) with 186 passengers on board diverted to Shiraz (SYZ) in the Islamic Republic of Iran after encountering engine problems (low oil pressure on left-hand engine).
The crew shut the engine, burned fuel and landed in Shiraz.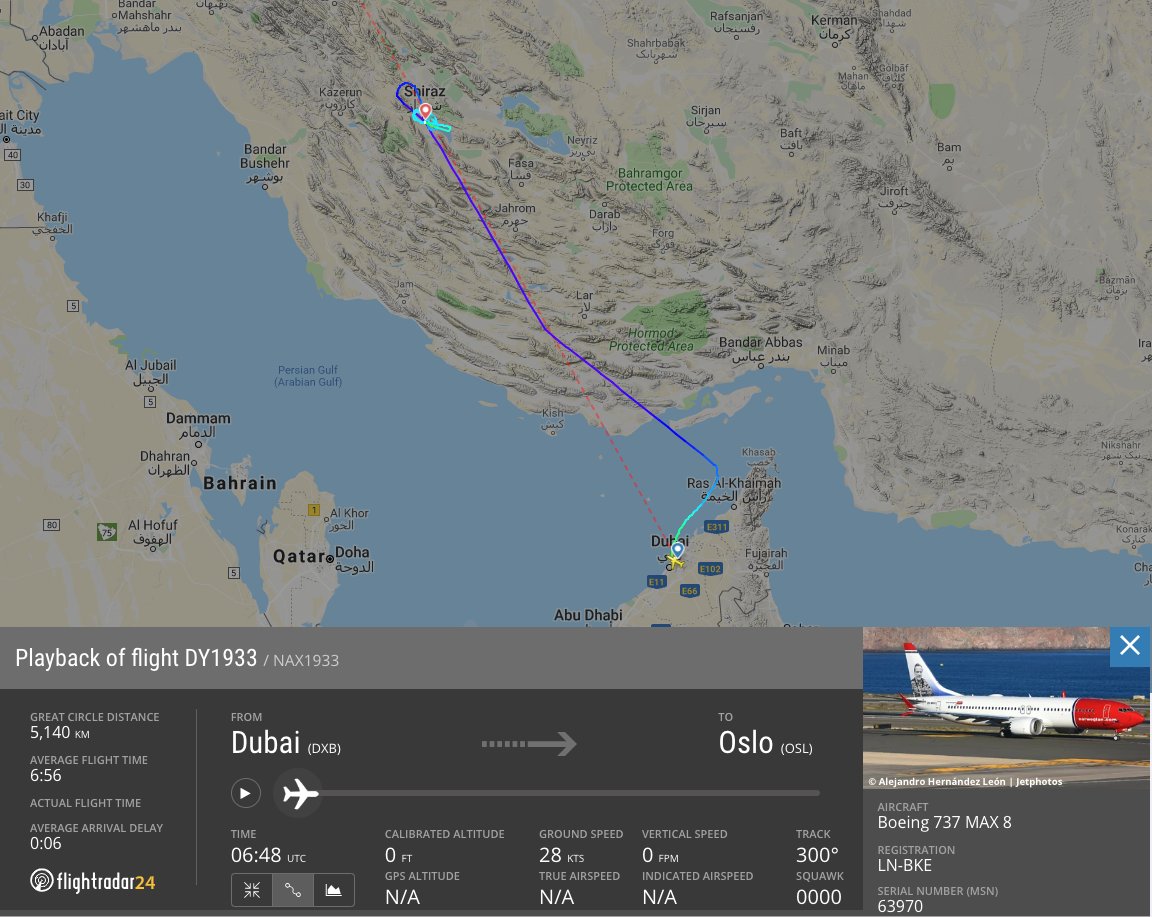 Passengers could disembark to the terminal without the women having to put a scarf over their hair since the stopover in Iran was unpredictable.
Norwegian has sent a relief aircraft from Oslo, a Boeing 737-800 registered LN-DYG, to pick up the stranded passengers.
It is unknown what will happen to the stricken aircraft, which was delivered to the airline only two months ago, in view of the American sanctions against Iran. A difficult diplomatic negotiation will probably be needed to ship spare parts to Iran.
One of the Norwegian crew members is Iranian and speaks Farsi (Persian), which the Norwegian Head of PR in Denmark calls very lucky in this situation.
Forum discussion: https://www.aviation24.be/forums/viewtopic.php?f=7&t=64981