A Nimbus Airlines Antonov AN-12 cargo aircraft (RA-11130) lost part of a hatch during take-off roll at Yakutsk Airport. Part of the cargo -gold, platinum and diamonds- ended up on the runway, some bars of gold have dropped from the aircraft as far as 26 kilometers from the airport. The plane was en route to Krasnoyarsk and further to Kupol (Dome) mine, the total value of the load is $368 million.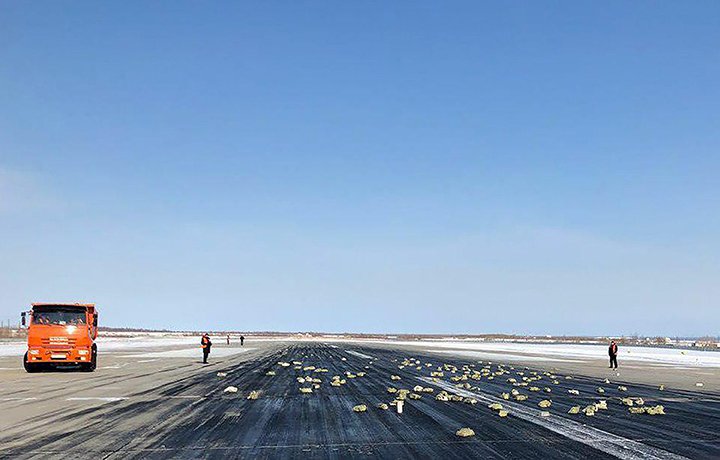 The crew decided to land at the nearby airport of Magan, some 26 kilometers north-west of Yakutsk. Police officers sealed off the Yakutsk runway and started a search for the lost cargo load. Technical engineers who prepared the aircraft for take-off have been detained.
According to newspaper Siberian Times, the cargo was reported to be owned by Chukota Mining and Geological company; 75 per cent of the private company is owner by Canadian Kinross Gold. Yakutsk is capital of Yakutia or the Sasha Republic, Russia's diamond producing region.