This morning, Brussels Airport welcomed the first A350 XWB operated by Finnair, the very latest airplane developed by Airbus as the most energy-efficient aircraft of its kind and its most silent plane yet. Starting from next year, Finnair's A350 will be landing at Brussels Airport twice a week.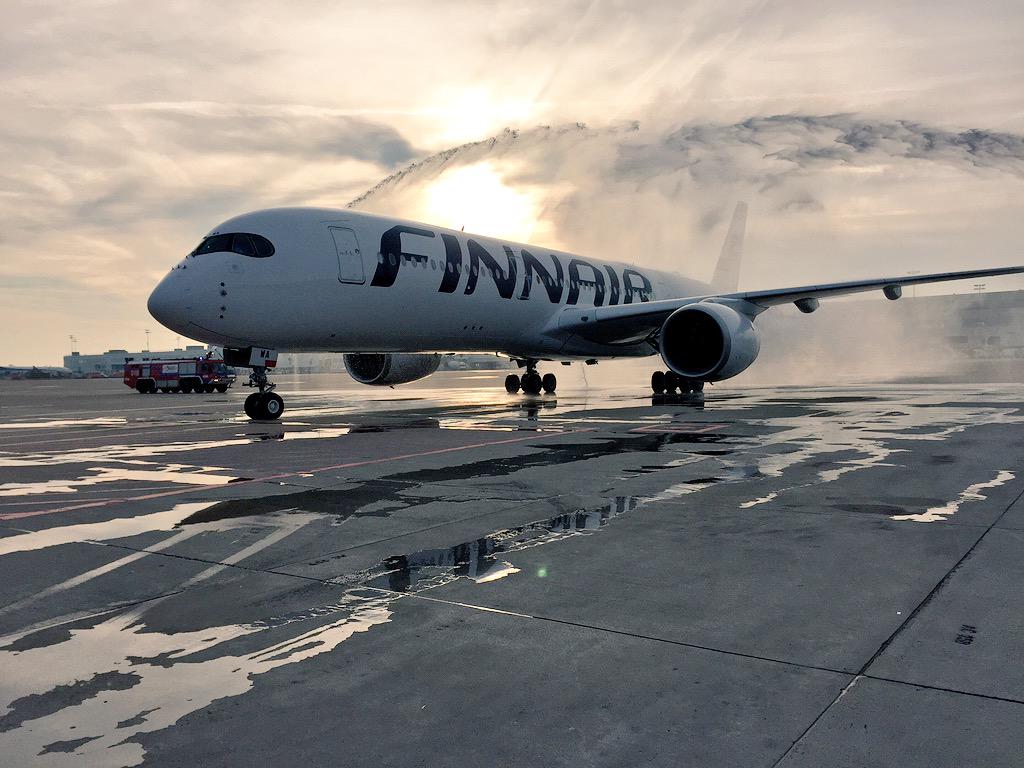 Shortly after the A380, Brussels Airport again had reason to roll out the red carpet for a next generation Airbus in Finnair's A350 XWB, the first A350 to fly in Europe."
As an ISO-certified airport for environmental standards, we consider the A350 to be the type of aircraft we want to see more of in the future. Courtesy of its aerodynamic design and the use of high-tech materials, the A350 produces very little noise compared with its predecessors. In addition, it consumes significantly less kerosene, which makes it a lot more eco-friendly
", Brussels Airport CEO Arnaud Feist explains.
As from February of next year, Finnair's Airbus A350 will be descending on Brussels Airport every Wednesday and Thursday. The A350 XWB has the perfect size to operate profitably at a medium-sized airport such as Brussels Airport performing short but especially long haul flights.
The A350 XWB not only enables Finnair to carry more passengers, but also transport more cargo than the A340-300, the aircraft currently assigned to carry out these flights. Approximately 30% of all air cargo at Brussels Airport is transported on board passenger aircraft.
October 12, 2015