My yearly meeting with my physical limits: Ironman 70.3 Rapperswil !! And a nice opportunity to visit my brother and his family. So we headed to Zurich flying SWISS. A short trip report about my experience. Having flown on Fokker 100 and Bombardier CSeries 100 I can scratch off 2 aircraft from my "wish-to-fly"-list.
Flight: LX783 (operated by Helvetic Airways)
Date : 9 June 2017
Aircraft: Fokker 100 – HB-JVE
From-To: Brussels – Zurich (BRU-ZRH)
Seat: 14 DEF
Duration of the flight: 56 minutes (with 1 holding).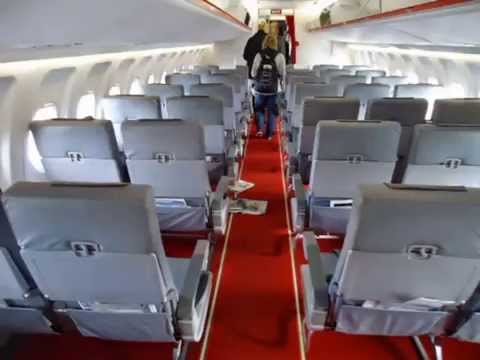 Highlights: very comfortable seats and 3 toilets for 100 passengers. Load factor was about 90%. Friendly service with a complimentary sandwich (chicken or cheese) and a drink. The flight time was 56 minutes, according to Flightradar24 the aircraft made one holding but we didn't notice.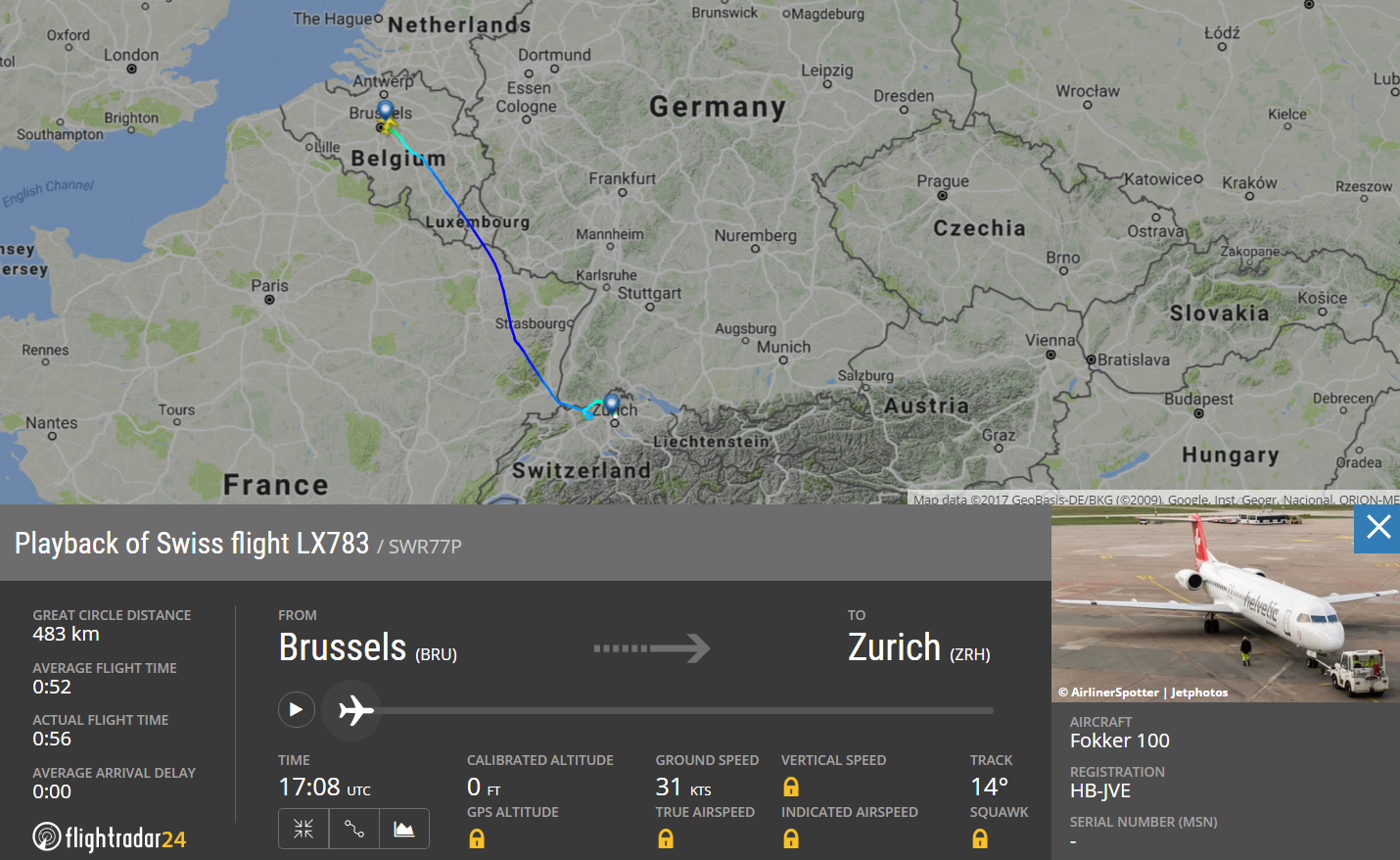 Flight: LX780
Date : 13 June 2017
Aircraft: Bombardier CSeries 100 (CS100) – HB-JBF
From-To: Zurich-Brussels (ZRH-BRU)
Seat: 14 DEF
Duration of the flight: 53 minutes.
Highlights: a very smart 3 months old aircraft! I really enjoyed the design of the seats, the big overhead bins and the inflight entertainment system (the mobile phone sign switches off after landing). I can't wait to meet SWISS' newest Bombardier CSeries 300.
Another trip report about the new Bombardier CSeries 100: http://www.luchtzak.be/forums/viewtopic.php?f=4&t=61466