SWISS will be offering its passengers in all three seating classes a new range of over 250 digital newspapers and magazines from the beginning of March onwards. The airline is also extending its SWISS Choice selection of extra inflight service options. Business Class customers on long-haul flights will be able to book the secluded "privacy seats"; and travel insurance will now be available separately from the regular flight booking process.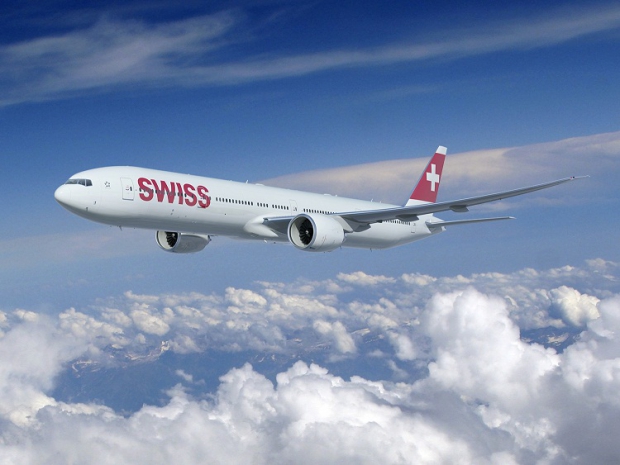 A new digital reading selection
Swiss International Air Lines (SWISS) will be further enhancing its inflight service product on 1 March. Travellers in all three seating classes will now be offered a new range of digital newspapers and magazines extending to over 250 titles in more than ten different languages. The guest can just go to swiss.com/ejournals before or after their flight and use their booking code or ticket number to download the latest version of their preferred newspaper or magazine onto their mobile device. The number of such titles available to each traveller free of charge per flight will vary depending on their class of travel and their Miles & More status. Titles can be downloaded within seven days of departure and up to three days after arrival.
SWISS's new eJournal range will gradually replace the selection of print newspapers and magazines that are currently carried on board. This will also produce tangible savings in the flight's weight; and this in turn will deliver further ecological benefits, including a reduction of some 450 tonnes in SWISS's annual carbon dioxide emissions. Printed publications will still be extensively available, however, in the SWISS Lounges and in First and Business Class on long-haul flights.
New SWISS Choice services
SWISS Business guests will soon be able to make their long-haul travel even more exclusive: from the end of March onwards they will be able to book the popular "privacy seats" in the Business Class cabin. These single window seats offer more surfaces and stowage room on both sides, along with greater seclusion. Privacy seats will be bookable for between CHF 99 and CHF 199, depending on the length of the flight. HON Circle Members and Senators may book these exclusive seats free of charge, subject to availability.
SWISS is also now offering its guests more insurance options for their travel activities, in collaboration with its partner Allianz Global Assistance. Any SWISS customer domiciled in Switzerland can now book their travel insurance conveniently online at swiss.com/swisschoice or at any time thereafter until shortly before departure from Switzerland. A wide range of insurance products are available, providing cover against the costs of unexpected cancellations before and unforeseen events during the trip. Frequent travellers also have the option of concluding such insurance for a full year.
Zurich Airport, 28 February 2017