SWISS is about to commence the renewal of its Geneva-based aircraft allocation to an all-Bombardier C Series fleet. SWISS Geneva will receive its first such aircraft, a CS100, on 26 March. This will be followed by the delivery of SWISS's first CS300 and its Geneva stationing in May; and by the end of 2018 (and completion of the 30-aircraft C Series delivery programme), SWISS Geneva will have an all-C Series fleet.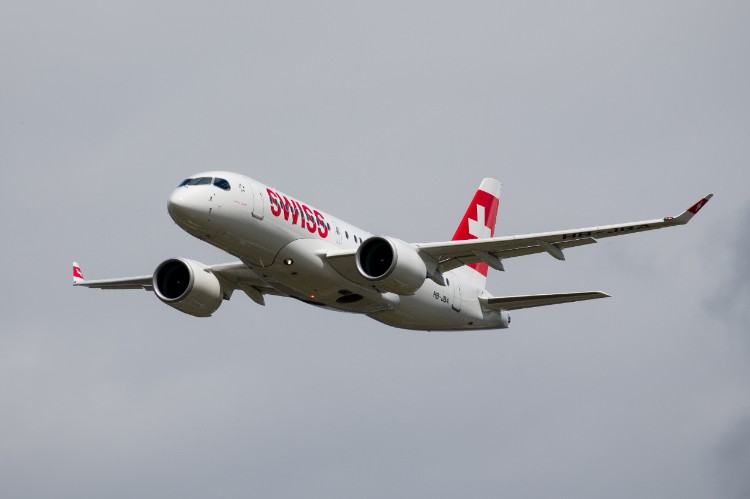 Swiss International Air Lines (SWISS) is about to start renewing its Geneva-based aircraft allocation to an all-Bombardier C Series fleet. The first such aircraft, a CS100, will commence operations from its new Geneva base with the start of the summer schedules on 26 March. The aircraft will be used on intra-European services to destinations such as London Heathrow, Dublin and Athens. With its state-of-the-art technology, the Bombardier C Series sets new industry benchmarks in comfort, operating economics and environmental terms.
Geneva will also be the home base of SWISS's first Bombardier CS300, delivery of which is expected in May. The larger CS300 offers 145 seats, 20 more than the CS100. By the end of 2018 SWISS's Geneva-based fleet will consist solely of Bombardier C Series aircraft: one CS100 and seven CS300s. The new twinjets supersede the seven Airbus A320s that are currently stationed there. The Geneva fleet renewal is a further confirmation of SWISS's commitment to its Geneva base and the whole of Western Switzerland.
C Series deliveries completed by the end of 2018
The deliveries of the further Bombardier C Series aircraft for SWISS's Zurich operations are also progressing well. A total of six CS100s are now in scheduled service, and one further aircraft is expected to be delivered roughly every month, rising to two deliveries a month at some points later in the programme. All 30 C Series aircraft should be delivered as scheduled by the end of 2018.
Zurich Airport, 23 March 2017