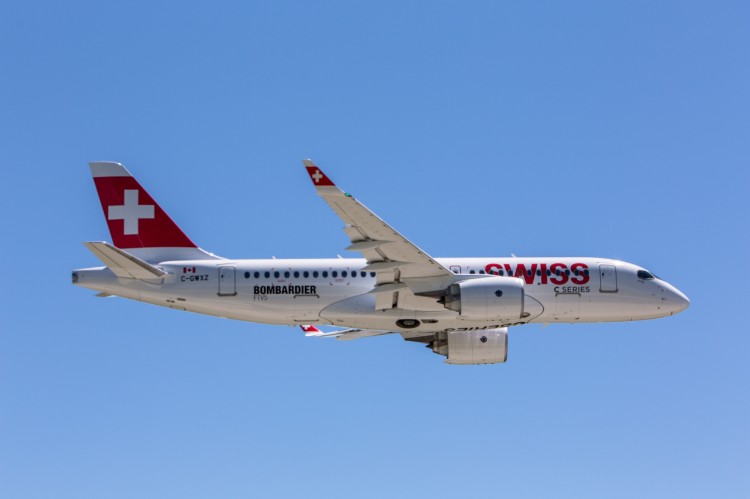 SWISS-branded Bombardier CS100 aircraft on display at the Dublin Airport during world's largest gathering of airline leaders, June 1 – June 3
Bombardier Commercial Aircraft announced today that the C Series aircraft liveried in first operator Swiss International Airlines' (SWISS) colours will make its Irish debut in Dublin, Republic of Ireland ahead of the 72nd IATA Annual General Meeting (AGM) and World Air Transport Summit. The CS100 aircraft – flight test vehicle five (FTV5) – will be featured on static display during the event and will be parked at the Dublin Airport where it will host visitors and media tours.
"As we approach first delivery and entry into service with launch operator SWISS next month, it's our pleasure to be showcasing the CS100 aircraft to influential industry leaders in Dublin during this premier IATA event," said Fred Cromer, President, Bombardier Commercial Aircraft. "Our execution has been flawless in 2016 and as our teams focus on meeting our commitments, we're taking every opportunity to update the industry on our progress and continue to promote the C Series aircraft worldwide."
The first CS100 will be delivered to SWISS in June and is expected to enter service in July 2016.
June 1, 2016 Montréal Commercial Aircraft,  Press Release