In a big show this afternoon Lufthansa presented its newest addition to the fleet: the Airbus A350 XWB.
In the presence of 2,000 employees and guests, the world's most advanced long-haul aircraft was then christened and named after city of Nuremberg. The Senior Mayor of Nuremberg, Dr. Ulrich Maly, took on the role of the aircraft's 'godfather'. There were also speeches from Carsten Spohr, CEO of the Lufthansa Group, and from the Bavarian Finance Minister, Dr Markus Söder, Dr Michael Kerkloh, CEO of Munich Airport and Thomas Enders, CEO of Airbus. "With the A350-900 we introduce our 2-liter fleet, a milestone in our fleet strategy as its entry into service marks a generational change on long-haul routes", Carsten Spohr says in his address.
As of 10 February, Lufthansa will be stationing the first ten Airbus A350-900 aircraft in Munich. The first destinations will be Delhi and Boston. The aircraft will have room for 293 passengers – 48 in Business Class, 21 in Premium Economy and 224 in Economy Class. The A350-900 is the world's most advanced and most environmentally friendly long-haul aircraft. It uses 25 percent less kerosene, produces 25 percent fewer emissions and is significantly quieter on take-off than comparable types of aircraft.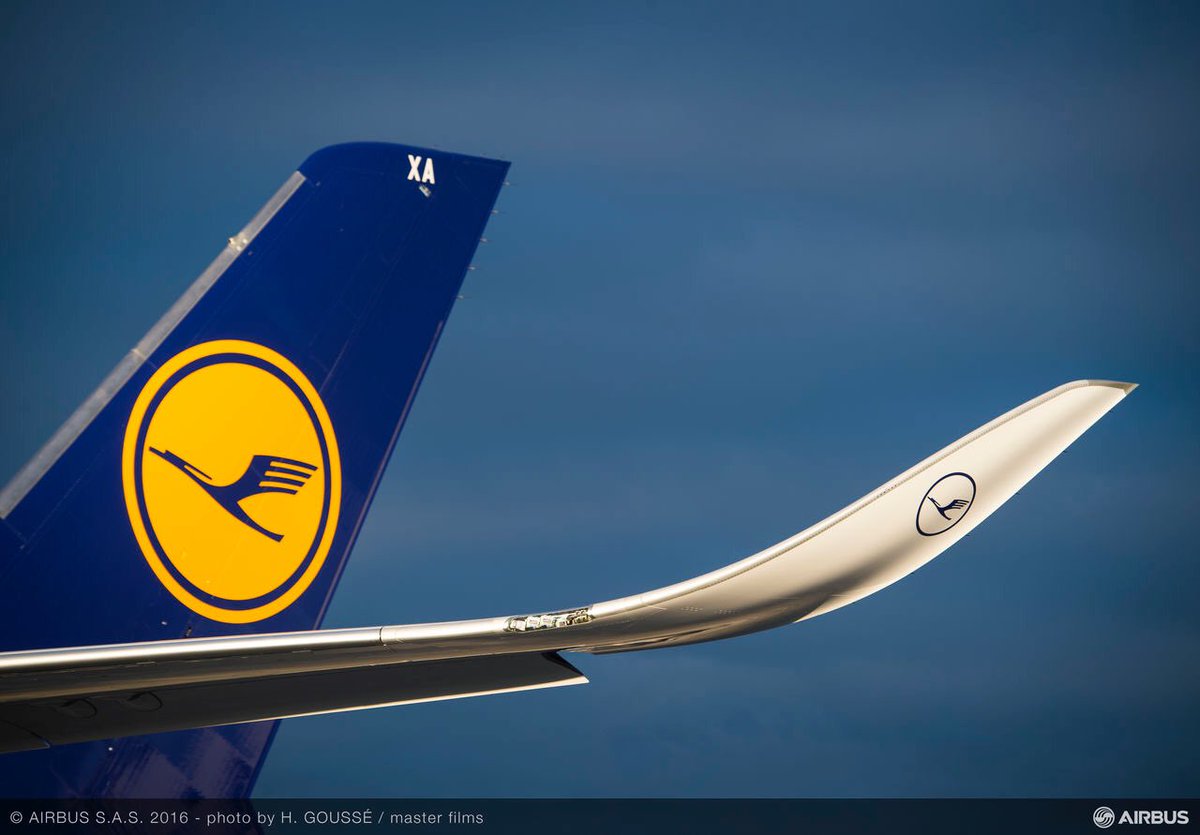 In December last year Lufthansa took delivery of the first A350 XWB, today the official event or roll-in took place (pictures twitter @LufthansaFlyer):
Preparation for the A350 roll-in
Speeches by Munich airport boss Michael Kerkloh, Airbus CEO Tom Enders, CEO Carsten Spohr and Markus Söder, State Minister for Finance, Regional Development and Home Affairs
Carsten Spohr on why they station the A350 at Munich: it's the best airport in Europe

Markus Söder: working hard to bring 3rd runway to Munich airport
 The Airbus A350 XWB is baptized Nürnberg
Inside view: economy class
Inside view: business class and cockpit