Airbus A320neo gives convincing results in fuel efficiency and lower noise emissions
An additional ten A320neo aircraft to be delivered to Lufthansa in 2017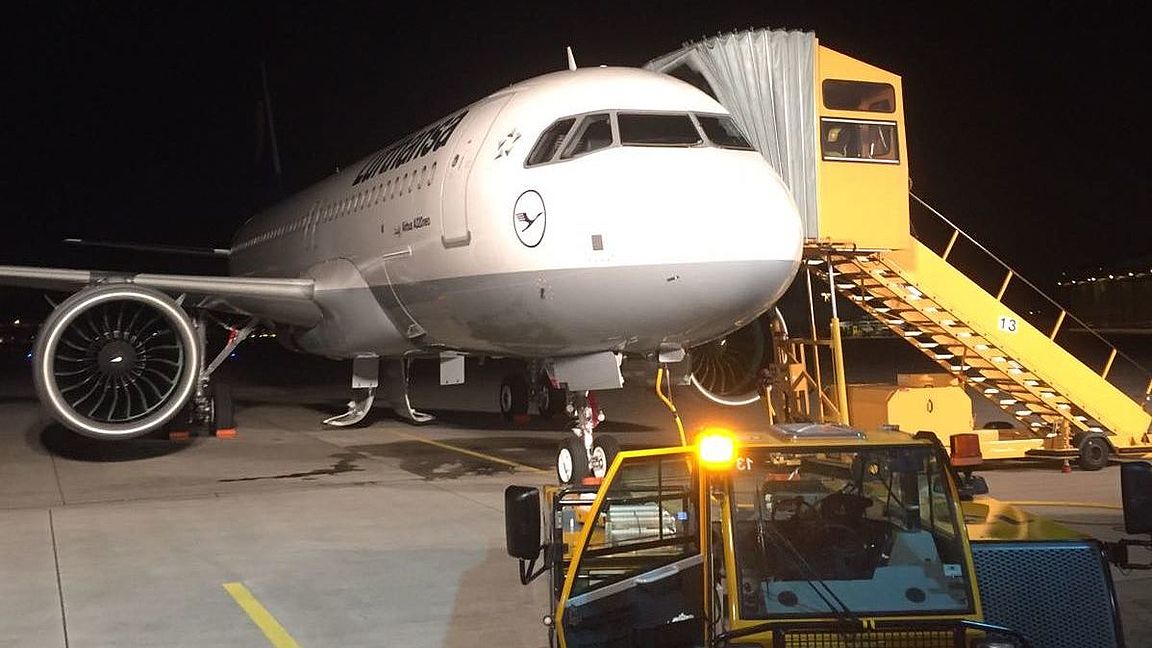 Yesterday, on 29 December, Lufthansa took delivery of another A320neo from Airbus. This means that, five aircraft of this model have been delivered to Lufthansa this year, as planned. The 'Transfer of Title' of the new aircraft – with the registration D-AINE – took place yesterday on the Airbus business premises in Hamburg-Finkenwerder. Certification for use of transport and an operating license will be issued over the next few days; transfer of the aircraft to the 'home base' in Frankfurt is scheduled for 2 January 2017. In the coming year, an additional ten A320neo aircraft are to be delivered to Lufthansa.
Lufthansa is the first customer for this new generation Airbus A320neo. These new aircraft have been in service since the beginning of 2016 on routes within Germany as well as on European routes such as Oslo, Stockholm and Barcelona. Through new technology engine design and the latest cabin layout with up to 180 seats, the A320neo is, in fact, around 20 percent cheaper to run per passenger. Another important feature of the A320neo is the significant reduction in both noise and CO2 emissions. The 85 decibel 'noise footprint' of an A320neo at take-off is only half as loud as comparable levels of an A320 in the existing fleet, making an important contribution towards active noise reduction. The Lufthansa Group has a total of 116 neo-type aircraft on order, 45 of them in the larger A321neo model.