• Lufthansa to see off German athletes at Frankfurt Airport's Olympic Gate • SWISS to fly Swiss Olympic team directly to Rio de Janeiro • Lufthansa Cargo to transport sports equipment with additional flights • LSG Sky Chefs to increase capacity during the Olympic Games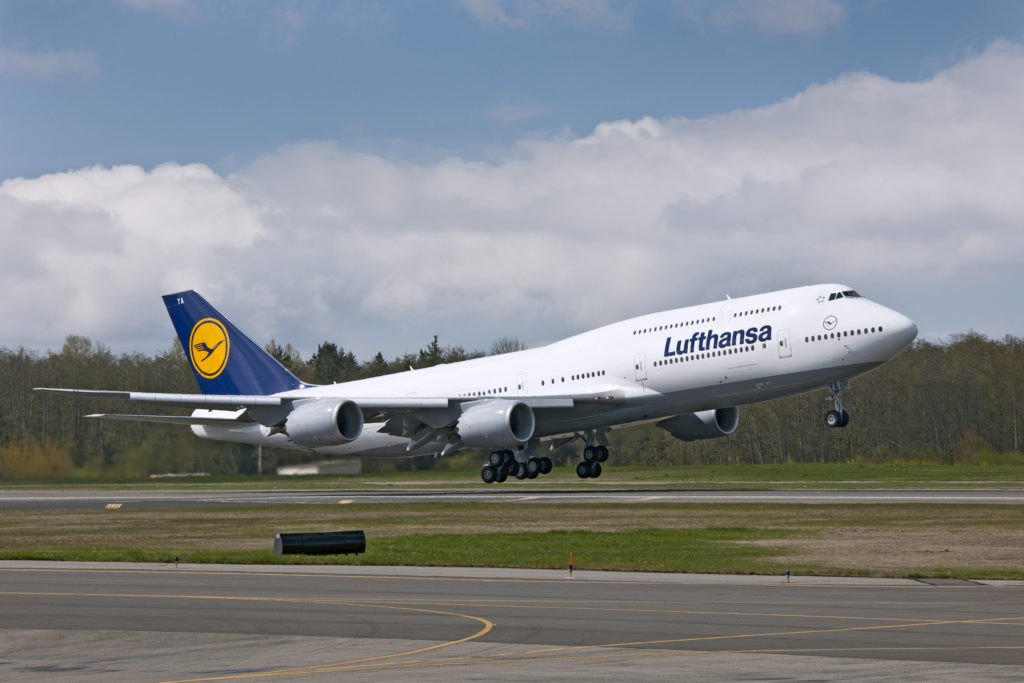 Today, 1 August, Lufthansa, the official airline of the German Olympic team and co-partner of the German Olympic Sports Confederation (DOSB), will fly the German team to the Summer Olympics in Rio the Janeiro. Member of Lufthansa's Executive Board Dr. Bettina Volkens, DOSB President and Chef de Mission of the German Olympic team, Michael Vesper, and the Hessian Minister of State Peter Beuth will send the 80-person delegation off with good wishes for their long journey tonight.
For the official farewell at Frankfurt Airport, Gate C14 has been specially decked out as the "Olympic gate". The Boeing B747-8 with flight number LH500 is scheduled to take off from Frankfurt at 22:15 and land at its final destination in Rio de Janeiro at 05:05 local time. Captain Thomas Moews and his crew look forward to welcoming the top athletes on board, including the European handball champions and other top athletes from the sports of cycling, dressage, sailing, beach volleyball and shooting.
"With Lufthansa, we have a reliable partner at our side since many years already, so that the Olympic team can relax and lean back on their journey. We are looking forward to the flight to Rio de Janeiro and this year, for the first time ever, we will be able to keep our fans up to date digitally from the aircraft, too," said Michael Vesper, DOSB President and Chef de Mission in Rio de Janeiro.
Likewise today, SWISS, together with Swiss Olympic and numerous fans, will say farewell to the Swiss Olympic delegation in a formal ceremony held at Zurich Airport. SWISS is the official airline and partner of Swiss Olympic and the Swiss Paralympic team and will operate a special flight to Rio de Janeiro for them.
Before and after the Olympics, Lufthansa Cargo will send a total of five freighters to Brazil to transport sports gear, broadcasting equipment and further items required on site. On 10 and 17 July respectively, an MD-11F flew to Rio de Janeiro. Three freighters will bring the loads back to Frankfurt on 24, 25 and 26 August.
Even LSG Sky Chefs is gearing up to handle additional orders that will arise due to the increased number of flights to Rio de Janeiro. While the local catering facility produces around 6,000 flight meals on an ordinary day, this figure is expected to rise to between 25,000 and 30,000 per day during the Olympics. This additional production will involve extra staff and equipment for cooling and transport.
"Lufthansa wishes the athletes successful and, above all, fair competitions", says Dr. Bettina Volkens, Chief Human Resources and Legal Officer of Deutsche Lufthansa AG. "For Lufthansa, the topic of sports and the promotion of young talents have been important for many years, and we are pleased that we are once again able to make our contribution this year".
Deutsche Lufthansa AG, Media Relations, 01.08.16