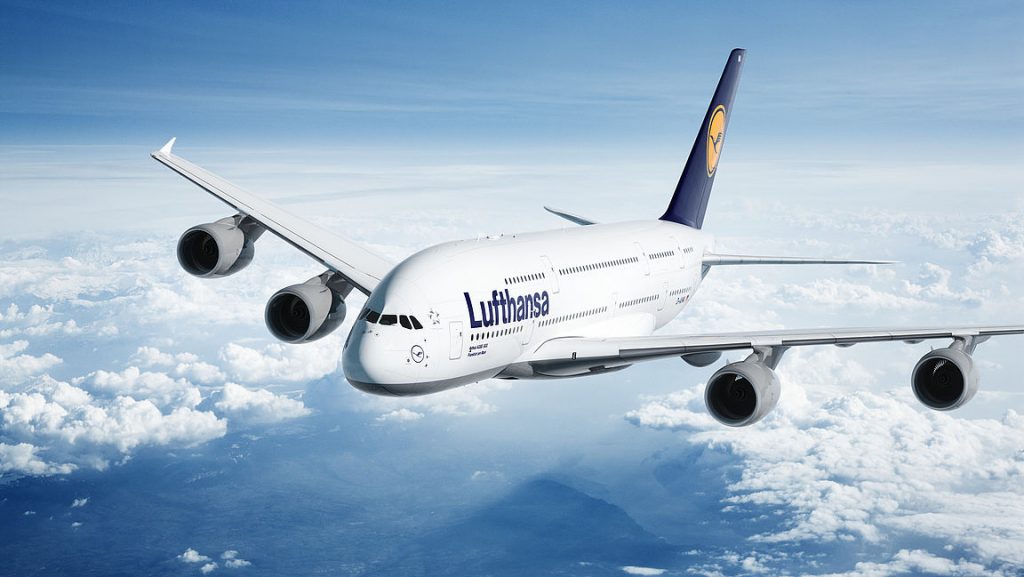 China and the US are not only important foreign markets for Lufthansa, but also the home of numerous FC Bayern fans. In cooperation with the club, Lufthansa is launching a wide-scale social media campaign, which could make the dreams of American and Chinese fans come true: They will travel to Munich for three days and attend an FC Bayern home game in the Allianz Arena.
The LufthansaFanTrip campaign will be rolled out extensively in China and the US on the Lufthansa and FC Bayern social media channels . It boasts several innovative features, which personalize contact as much as possible. The individual campaign phases are accompanied by video content, in which FC Bayern stars Thomas Müller, Arturo Vidal, Joshua Kimmich and Rafinha appear. An enormous reach can be expected for the estimated 135 million Bayern fans in China alone.
The core of the campaign is a dialog quiz via chatbot, in which the users' knowledge of FC Bayern is put to the test. At the end of this, a personalized video is played which shows how the journey to Munich might look from the perspective of the winner, and which can be shared by the users in their newsfeed. A total of 18 fans will win a 3-day trip to Munich, with lots of unforgettable moments – including a visit to a home game in the exclusive Lufthansa Lounge and a stadium tour in the Allianz Arena. Winners from China will be accompanied by several influencers, who will also promote the LufthansaFanTrip on the social web.
Benita Struve, Head of Lufthansa Marketing Communication says:
For us, the LufthansaFanTrip is the ideal opportunity to link our FC Bayern sponsoring with our content marketing engagement and expand it to international markets. It brings together people from all over the world, creating great stories that we would like to share.
The idea, conception, video and content production were developed by the Lufthansa lead agency Kolle Rebbe. The Hamburg agency are cooperating with the American social media agency MMGY and with WE Digital from Shanghai/Hong Kong for the realization on the markets.
Deutsche Lufthansa AG, Media Relations Lufthansa Group, 05.07.2017