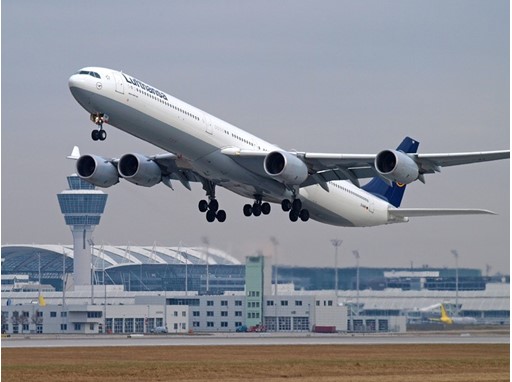 This will secure flights for more passengers in the days before Christmas
Lufthansa will further expand the additional available seating offered this winter 
In the days before Christmas, Lufthansa will be employing long-haul aircraft between Munich and Berlin outside the usual schedule. This is a response to the greatly increased and continued high demand after the market exit of Air Berlin.
Between December 20 and 22, an Airbus A340-600 with 281 seats will fly back and forth between the two major cities once a day, replacing much smaller Airbus A320 aircraft which are usually used on this route. This means that Lufthansa will be able to make it possible for significantly more passengers to fly to their Christmas break. The service level corresponds to what is usually offered on flights within Germany in the respective booking classes.
The specific flights:
December 20, 2017, LH2036, Munich 11:00 a.m. – Berlin 12:10 p.m.
December 20, 2017, LH2037, Berlin 1:00 p.m. – Munich 2:10 p.m.
December 21, 2017, LH2724, Munich 5:30 p.m. – Berlin 6:40 p.m.
December 21, 2017, LH2725, Berlin 7:20 p.m. – Munich 8:30 p.m.
December 22, 2017, LH2724, Munich 5:25 p.m. – Berlin 6:35 p.m.
December 22, 2017, LH2725, Berlin 7:20 p.m. – Munich 8:30 p.m.
The network airlines of Lufthansa Group (Austrian Airlines, Lufthansa, SWISS) are offering more than 700,000 individual seats on flights between Germany, Austria and Switzerland in their 2017/2018 winter schedule. They have increased their capacity on a large number of routes by a total of 25 percent between September 2017 and March 2018, and by as much 60 percent on some routes. With this move, Lufthansa Group's network airlines have reestablished 45 percent of the capacity that was eliminated on these routes after the Air Berlin insolvency.