The Slovenian airline Adria Airways filed for bankruptcy on 30 September, after many days of a minimal schedule with almost all flights cancelled.
The next day, 1 October, Brussels Airlines announced that it would fill the void between Slovenia's capital Ljubljana and the Belgian capital by launching daily flights from 5 November.
Still one day later, 2 October, both Swiss and the Lufthansa Group announced that they add Ljubljana to their schedule as from mid- or end-October.
The whole Lufthansa Group?
In its press release reproduced hereunder, the Lufthansa Group mentions the Lufthansa flights from Frankfurt and Munich, the Swiss flights from Zurich and the Austrian Airlines flights from Vienna, but "forgets" that it has another airline flying from Brussels to Ljubljana, and moreover, this airline made the announcement one day earlier.
One wonders if it is bad will, ignorance, stupidity, or anything else. Consistently ignoring Brussels Airlines is not the way to reconcile the Belgian aviation community with the Lufthansa Group after the Eurowings blunder.
Good question Andre, we would like to know the answer too. 😉👍 Still we welcome them to our airport #everybodyiswelcomeinBrussels

— Brussels Airport (@BrusselsAirport) October 3, 2019
The Lufthansa press release:
New connections to Ljubljana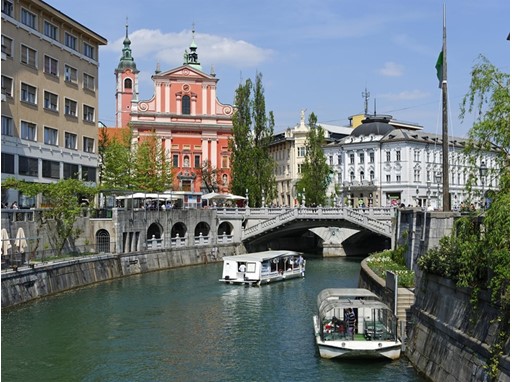 Lufthansa Group Airlines will soon operate from hubs in Frankfurt, Munich and Zurich to the capital of Slovenia
Travellers from Ljubljana can benefit from Lufthansa Group's worldwide network
All connections are now available for booking 
Starting in mid-October, the Lufthansa Group Airlines will be connecting the Zurich, Munich and Frankfurt hubs with the Slovenian capital Ljubljana.
From its hub in Frankfurt, Lufthansa will operate twice a day offering 14 weekly connections to Ljubljana starting in the winter schedule on 27 October. The Lufthansa hub in Munich will follow by offering daily connections beginning on 1 November.
SWISS will be operating five weekly services from Zurich to Ljubljana starting on October 16. From October 27 onwards, the airline will extend its offering to a daily connection with the start of the winter schedule.
Austrian Airlines will also offer its passengers up to three daily connections from Vienna to Klagenfurt as an alternative to the termination of Adria Airways flight operations to Ljubljana.
With these new flights, the Lufthansa Group will connect passengers from all over the world to Slovenia and at the same time open the gateway for travellers from the Slovenian capital to take advantage of the Lufthansa Group worldwide network.
All connections are now available for booking.