Travel to the Dominican Republic from Düsseldorf with Eurowings
Puerto Plata increases Eurowings' long-haul portfolio
New and now bookable flights from as little as EUR 199.99
Eurowings is expanding its portfolio from Düsseldorf as well as amplifying its long-haul operations by adding another Caribbean destination: Puerto Plata. The holiday resort in the Dominican Republic can now be booked for an unbeatable EUR 199.99 one way via www.eurowings.com or via the Eurowings app on smartphone or tablet.
Only recently the first Eurowings long-haul flight took off from Düsseldorf to Punta Cana in the east of the Dominican Republic, and now with the addition of Puerto Plata in the north of the country, Eurowings is offering its passengers another piece of paradise in the winter months.
The first flight, which was operated with an Airbus A330-200 long-haul jet of SunExpress Deutschland registered D-AXGD, took off punctually yesterday (Thursday, 14.12.2017) at 12:20. The return flight arrived back in Düsseldorf at 9:00 on Friday morning.
Eurowings, Europe's fastest growing airline, is one of the pioneers for low-cost long-haul flights and has already been operating successfully in this growth segment for two years.
In addition to Düsseldorf, Eurowings also operates low-cost long-haul flights from Cologne/Bonn and will add Munich to the list in summer 2018. Passengers enjoy the best long-haul facilities with comfortable seats and a wide range of in-flight entertainment. There are also a large number of feeder flights from other airports enabling them to travel via Düsseldorf and Cologne/Bonn and thus benefit from the worldwide route portfolio.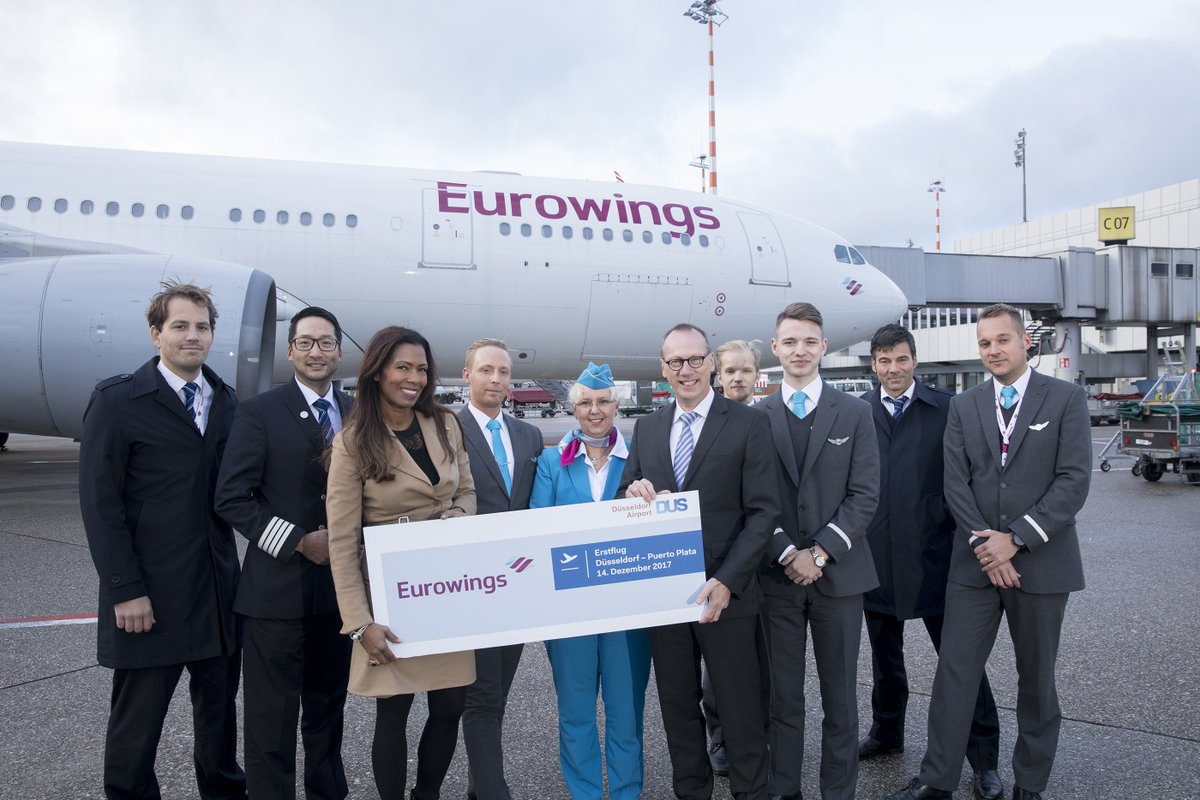 Cologne/Bonn, 15 December 2017