Eurowings is offering more than 160 additional flights by Airbus A330 from Cologne/Bonn, Stuttgart and Düsseldorf over the next three months.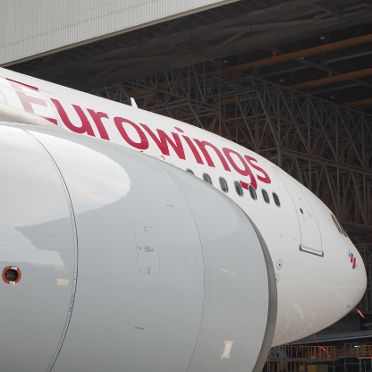 All signs point to a record year for Mallorca. Having scored top marks for visitor numbers last year, the sunshine isle is already well booked for 2017. The airlines are clearly feeling the boom in demand and at Eurowings flights to Palma de Mallorca from almost all airport locations are among the most heavily booked routes. As a result, the low-cost airline which is part of the Lufthansa Group is expanding its offer during the spring and early summer holiday periods and is providing a whole range of flight connections to Mallorca, even using the Airbus A330 wide-body jet.
This means Eurowings not only has one of the most extensive route offerings from Germany and Austria to Mallorca with an excellent price/performance ratio but, with a little planning, its passengers can also travel to the holiday island in greater comfort than with any other airline. A total of 162 flights from and to Cologne/Bonn, Düsseldorf and Stuttgart in the extra-large Airbus A330 are being offered in the period between 28 April and 30 June. They can be booked on the Internet at www.eurowings.com or via the Eurowings app. When booking, Eurowings passengers will also find details of which aircraft is scheduled for the connection in the flight information itself. Those booking flights at the BEST rate will therefore travel to the Spanish holiday isle in comfortable long-haul reclining seats.
Along with the Easter holidays, the additional offering concentrates on the period around the public holidays of Ascension, Whitsuntide and Corpus Christi plus the Whitsuntide holidays in Baden-Württemberg. Eurowings is offering a total of 128 additional flights in the A330 from Cologne/Bonn to and from Palma, with 14 additional flights from Stuttgart and 40 from Düsseldorf.
Cologne/Bonn, 29 March 2017