Eurowings releases summer flight schedule 2017 for booking
Numerous new destinations from Cologne/Bonn, Dusseldorf, Hannover, Berlin / Tegel, Stuttgart and Vienna
Las Vegas as a new intercontinental destination from Cologne/Bonn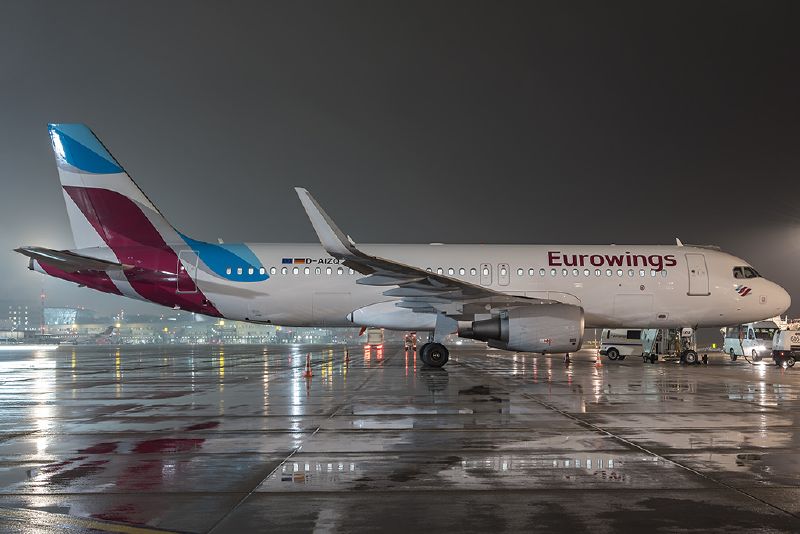 Eurowings is continuing its growth in the coming summer season, with numerous new routes from Cologne/Bonn, Dusseldorf, Hannover, Berlin, Stuttgart and from Vienna, the airline is distinctly expanding its range with the launch of the summer timetable on 26 March 2017. All new destinations are available for booking now – online at http://www.eurowings.com or via the call centre in +44 (0) 330 365 1918. Shortly after the release of the flight schedule holiday planners can get good bargains: this is the time when ticket prices are at their lowest.
From next year on, Cologne/Bonn will be the take-off airport for Eurowings' growing network of long-distance destinations. Starting on 3 July 2017 every Monday and Thursday an Airbus A330 long-haul jet is taking off towards Las Vegas, the infamous US gambling city. With 40 million tourists annually, the Las Vegas is one of the world's most popular destinations and can soon be reached directly from the Rhine. Havana in Cuba will complete the airline's intercontinental programme as early as December this year. Another new destination from the Konrad Adenauer Airport is Sylt, with flights to the island on Thursdays, Fridays and Sundays.
From Dusseldorf the coming summer schedule offers two more destinations in Eastern Europe: Pula and Krakow. Pula, Istria's largest city in Croatia, is penciled into the flight plan with the flight days Tuesday and Saturday; the second largest city in Poland will be served every day except on Saturdays.
From 2017, Hanover Eurowings guests can fly to new destinations in southern Europe: Faro and Ibiza. Faro on the Portuguese Algarve is added to the flight schedule on Tuesdays and Sundays; the sunny island of Ibiza – part of the Balearic Islands – will be served on Tuesdays, Thursdays and Sundays.
Berlin Tegel Eurowings guests will also be able to spend their summer at Faro in the Algarve: they can take off towards the port city from Tegel on Sundays. In addition, Berlin guests will be able to fly to Mykonos inexpensively, quickly and conveniently from Tegel – from 5 May, Eurowings offers connections to the Cycladic island every Thursday.
For Stuttgart 2017 is the starting point for three more destinations with Eurowings. Larnaca in Cyprus is served on Saturdays. Lyon, France's third largest city and with its historic center a World Heritage Site by UNESCO is served on weekday evenings. Pisa in the Italian Tuscany is added to the new Stuttgart flight plan with departures on Wednesday, Friday and Sunday.
Vienna Eurowings guests can look forward to a significant expansion of available direct destinations. Flights to Malaga in Spain, Nuremberg in Franconia, Pisa in Italy and Jerez de la Frontera in Spain will be available with the winter timetable 2016/17. With the summer flight schedule for next year, the airline grows their offer from Vienna with three more destinations: Kavala in the Greek Macedonia is served on Tuesdays and Sundays. Lamezia Terme in Calabria is penciled into the Eurowings Vienna flight plan for Saturdays and Zadar in northern Dalmatia comes with departures every Wednesday, Saturday and Sunday from 3 May.
Cologne/Bonn 05.09.2016