Airline brings affordable direct flights to Palma de Mallorca/development of a foreign base initially with two Airbus A320 from May 2017/Wagner: "We are developing an increasingly pan-European system of low-cost flights"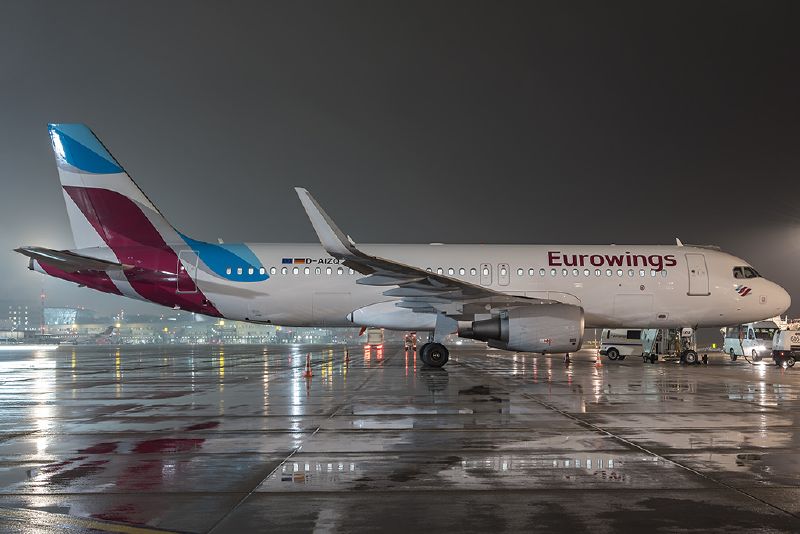 Eurowings is taking the next step towards pan-European expansion. The airline specialising in low-cost direct flights, which is part of the Lufthansa Group, will open its first base in a non-German-speaking foreign country in Palma de Mallorca, one of Europe's largest tourism markets. The Spanish island in the Mediterranean has long been seen as a top holiday destination with guaranteed sunshine far beyond Germany's borders and has been breaking one visitor record after another for months. Majorca's tourism organisations are expecting the existing record of 11.6 million holidaymakers (2015) to be smashed this year. The growth in passenger numbers at the Son Sant Joan airport in Palma de Mallorca has been correspondingly high.
Eurowings will position itself as a key player at this airport and from May 2017 will initially station two aircraft on the popular sunshine isle. In future Eurowings will offer a large number of low-cost direct connections from Majorca to Germany and other European cities, correspondingly expanding the route network of more than 130 destinations overall.
According to Oliver Wagner, CEO of Eurowings, "Nowadays, customers quite clearly prefer affordable direct flights – this applies right across Europe and far beyond. With the new Eurowings we're developing a dynamic and increasingly pan-European system of low-cost flights. Our first base in Spain is the next important milestone on this path." By stationing its own aircraft on Majorca, Eurowings will play a significant role in shaping one of Europe's largest tourism markets. Wagner: "With great flexibility, fast decisions and a high level of industry expertise, we are able to take advantage of opportunities for growth, such as those existing at the booming location of Palma, and to quickly occupy attractive markets."
The expansion of Eurowings will also bring growth and new jobs to Spain. The airline will hire crews on the Balearic island for the two new Palma-based aircraft and in the first stage will create 75 new jobs in cockpit and cabin. The Airbus A320 will be operated by Eurowings Europe, an airline with Austrian licensing successfully launched in July 2016 and domiciled in Vienna.
Eurowings Europe passed a first important milestone last weekend: the new airline welcomed its 100,000th passenger to its location in Vienna. Following the initial flight in July this year, the first two Airbus A320 have now completed around 700 flights. Even in the build-up phase, customers showed major interest and on average flights are more than 80 percent full. Punctuality and reliability of the Vienna operations have been high from the start. Feedback from customers has been correspondingly positive. CEO Wagner stresses, "Our launch in Vienna is going well. Customers are satisfied, our team is highly motivated and is ready for more."
Eurowings Europe is expecting its third aircraft at the Vienna location in late October. A second Eurowings base in Austria will be opened in Salzburg at the beginning of 2017 to bring low-cost direct flights to Mozart's birthplace.
Cologne/Bonn 12.09.2016