Quality low-cost airline launches new routes from northern Germany to Innsbruck
Attractive flight offerings to best ski resorts in Austria even for short ski holidays
Free carriage for skis and ski equipment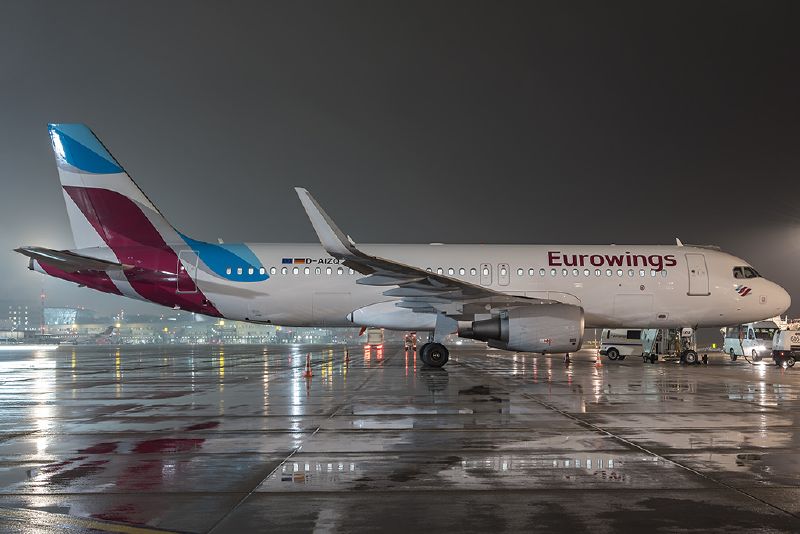 Fly Eurowings for fast, traffic-jam-free winter holidays. From the beginning of December this year, the quality low-cost airline will launch a new route from Düsseldorf to Innsbruck. For winter sports lovers from the west of Germany, this will bring many of Austria's most attractive ski resorts so close that even a short break on the slopes will be worth it. Eurowings will fly from Düsseldorf to Innsbruck every Thursday and Sunday and in addition will also carry a maximum 30 kilos of skis and ski equipment usually free of charge.
Eurowings will operate the new route to Innsbruck for the first time on 3 December 2017. Departure on Sundays will be at 17:55 and on Thursdays at 6:50 early in the morning so that ski lovers can enjoy a full day on the slopes on arrival. All flights can be booked as of today (Wednesday, 28 July 2017) on the Internet at www.eurowings.com or via the Eurowings app. There is also the option on the website to book budget package holidays which include the new flight route through the Eurowings Holidays tour operator.
Innsbruck and its holiday villages offer fantastic opportunities for winter sports fans. Snowboarders, for example, can dive into the most beautiful powder snow paradise. They can experience the deep-snow action around Innsbruck's Freeride City. This world of winter snow covers nine ski resorts, 90 mountain railways and lifts and around 300 kilometres of downhill routes.
A single ski pass provides access to all of this and a free ski bus takes winter sports lovers to their starting points. The Olympia Skiworld is a particular highlight. It includes nine ski resorts, all within easy reach of the greater Innsbruck area on the free ski bus. Winter sports enthusiasts can look forward to 300 kilometres of slopes with guaranteed snow for all levels of difficulty.
Flight times in detail:
EW 9282 Düsseldorf (DUS) – Innsbruck (INN):
Departing on Thursdays at 06:50, arriving at 08:10
Departing on Sundays at 17:55, arriving at 19:15
EW 9283 Innsbruck (INN) – Düsseldorf (DUS):
Departing on Thursdays at 08:55, arriving at 10:15
Departing on Sundays at 19:55, arriving at 21:15
Cologne/Bonn, 28 June 2017