Leading positions in Cologne/Bonn, Stuttgart, Hamburg and Düsseldorf
Switching fleet to Airbus A320 doubles capacity in Hamburg and Düsseldorf
Record start to summer holidays: this weekend Eurowings will fly a quarter of a million passengers off on holiday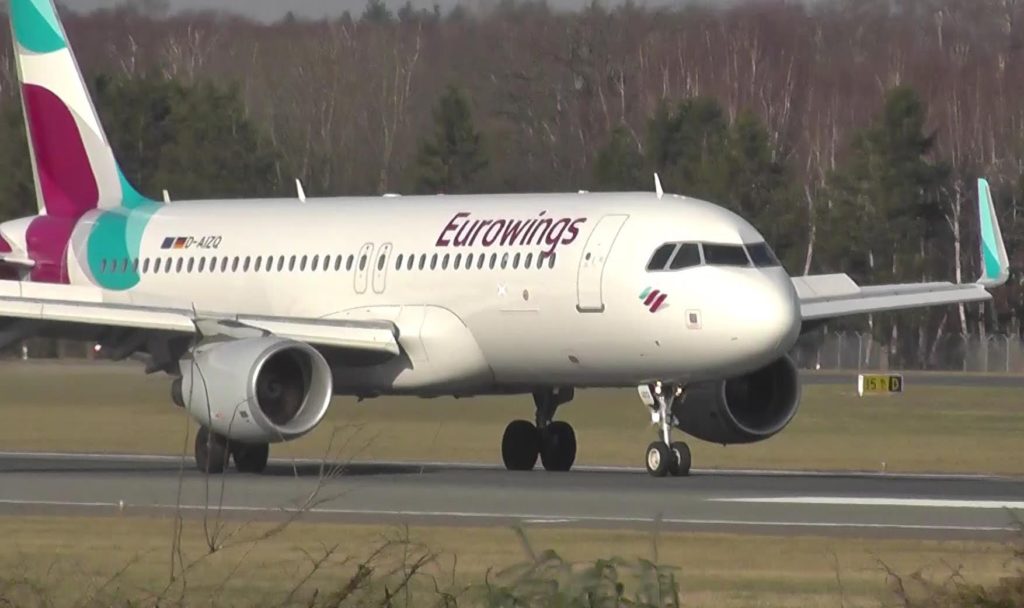 Eurowings is flying Germany off on holiday. At the beginning of the long summer holidays in North Rhine-Westphalia, flight operations of the German low-cost airline are in full swing. This weekend alone, Eurowings will take a quarter of a million passengers on holiday, more than ever before. Tomorrow (14 July) for the first time ever, Eurowings will offer more than 670 flights in one day – another all-time high.
The low-cost airline's strong growth is increasingly shifting the forces in German air traffic. Eurowings is now market leader at four large German airports. Previously the airline was number one at its home base in Cologne/Bonn and in Stuttgart. Meanwhile, Eurowings has climbed the rankings to become the most important carrier at Hamburg and Düsseldorf airports too. The airline has doubled the seating capacity at its Hamburg and Düsseldorf bases by making a huge fleet change. Now instead of 23 90-seater Bombardier (CRJ 900), it will use 23 Airbus A320, each of which seats up to 180 passengers. The brand-new Airbus aircraft are also part of the reason that Eurowings is looking forward to a record summer.
Oliver Wagner, CEO of Eurowings:
The market is welcoming the new Eurowings with open arms, as can be seen from the fact that we are also easily able to sell our enormous growth in the market.
In recent months alone, Eurowings has opened three new bases in Munich, Palma de Mallorca and Salzburg. Wagner:
We are consolidating our leading positions and will continue to expand them, even beyond Germany.
Cologne/Bonn, 14.07.2017