"MakeMyWay" makes travelling with Eurowings more customer-oriented
Innovative projects for low-cost travel with maximum customer focus
Launch of Eurowings Holidays: one week in Mallorca with flight and hotel from EUR 199
Rush to trial the ten-trip ticket: 150,000 visitors to flightpass.de website
Eurowings is first low-cost provider with high-speed Internet on board
Digitisation is making headlines in industry and commerce. "Everyone's talking about it, we're doing it" – is the slogan used by Eurowings at the ITB 2017 to launch a consistent program for digitising the company. The low-cost airline, which is part of the Lufthansa Group, will showcase its future program "MakeMyWay" at the world's largest tourism trade fair in Berlin this Wednesday (8 March). "MakeMyWay" forms the basis for the development of new business models and customer services at Eurowings. The programme combines a large number of the airline's innovative projects and digital services.
Oliver Wagner, CEO of Eurowings,
The customer is unconditionally the focus of 'MakeMyWay'. As a quality provider, we will inspire our passengers with many innovative ideas by consistently gearing ourselves to their needs. Where can we simplify and speed up our processes? When booking, perhaps? Which services will make it easier for our passengers to travel? What will make Eurowings the perfect travel partner? Digital channels will make us even better able to understand and implement customer requirements.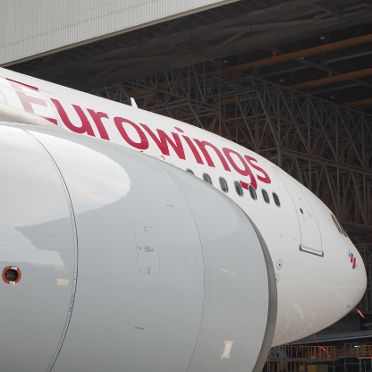 "Flightpass", the ten-trip flight ticket, is just one example of intensified communication with customers. It meets the customer's request for transparent prices and straightforward booking processes. And it resulted in a correspondingly massive rush to get the trial version which was launched around four weeks ago. Since then, the www.flightpass.de website has already recorded some 150,000 page views. From the student pass and city pass to business subscription, the range has a rate to match every target group. The terms and conditions of the student pass have already been adjusted in line with customer feedback received during the trial phase. Each Flightpass offers ten one-way flights within the Eurowings route network at prices starting from EUR 499 – all very simple, quick and easy to book.
Another milestone project of "MakeMyWay", celebrating its premiere at the ITB 2017, is the tour operator Eurowings Holidays. Following the worldwide success of low-cost airlines, Eurowings has now come up with something even better – low-cost package holidays.
From now on, the new tour operator brand Eurowings Holidays will offer quality package holidays at affordable prices. The new provider's trademark feature is easy to book trips with positive customer referrals and very attractive terms. For example, with EW Holidays you're just a few clicks away from a week's beach holiday in Mallorca with flight and hotel in the popular resort of Cala d'Or from as little as EUR 199. The three-star hotel comes with a recommendation rate of 89 percent on HolidayCheck, a leading review portal for travel and holidays. The new Eurowings package holidays can be booked at www.eurowings.com/holidays.
However, "MakeMyWay" not only stands for an extensive range of booking offers but also for innovative solutions above the clouds. With WingsConnect, passengers can go online during the Eurowings flight, comfortably surf the Internet and make use of many online communication or streaming services. This sets Eurowings, as a quality provider, even further apart from the business models of the ultra-low-cost airlines. Upgrading of the majority of the Eurowings fleet with fast broadband Internet is due to be completed in the summer of 2017. This makes Eurowings the first airline in the low-cost segment to offer Inmarsat's satellite based high-speed Internet. There are three Internet packages on offer: Connect S purely with messaging for EUR 3.90 per flight, Connect M (surfing including films and series for EUR 6.90 per flight) and Connect L which covers streaming of films and series for EUR 11.90 per flight.
With "MakeMyWay" Eurowings is entering the digital world in many new ways. Intensive collaboration with the Lufthansa Innovation Hub in Berlin (e.g. on the "Flightpass" trial product) and newly introduced working methods (e.g. Solution Labs) will ensure the company has the all-important freedom to develop. Eurowings will use this freedom to enable it to act quickly and flexibly in a dynamically changing airline environment.
In its growing routine business too, carrying some 25 million passengers in the current year, Eurowings is quickly and continuously expanding its market position. The wet lease agreement with Air Berlin and upcoming integration of the Belgian airline, Brussels Airlines, make Eurowings the fastest growing airline in Europe at the present time. Karl Ulrich Garnadt, Executive Board member Lufthansa and CEO Eurowings,
With innovative ideas, new airline partners and new bases in Munich, Salzburg and Palma de Mallorca, Eurowings is well on the way to building a leading quality airline in the low-cost sector.
Cologne/Bonn, Berlin, 8 March 2017