Aircraft in special livery
The efficient customer loyalty scheme set up ten years ago has almost 500,000 members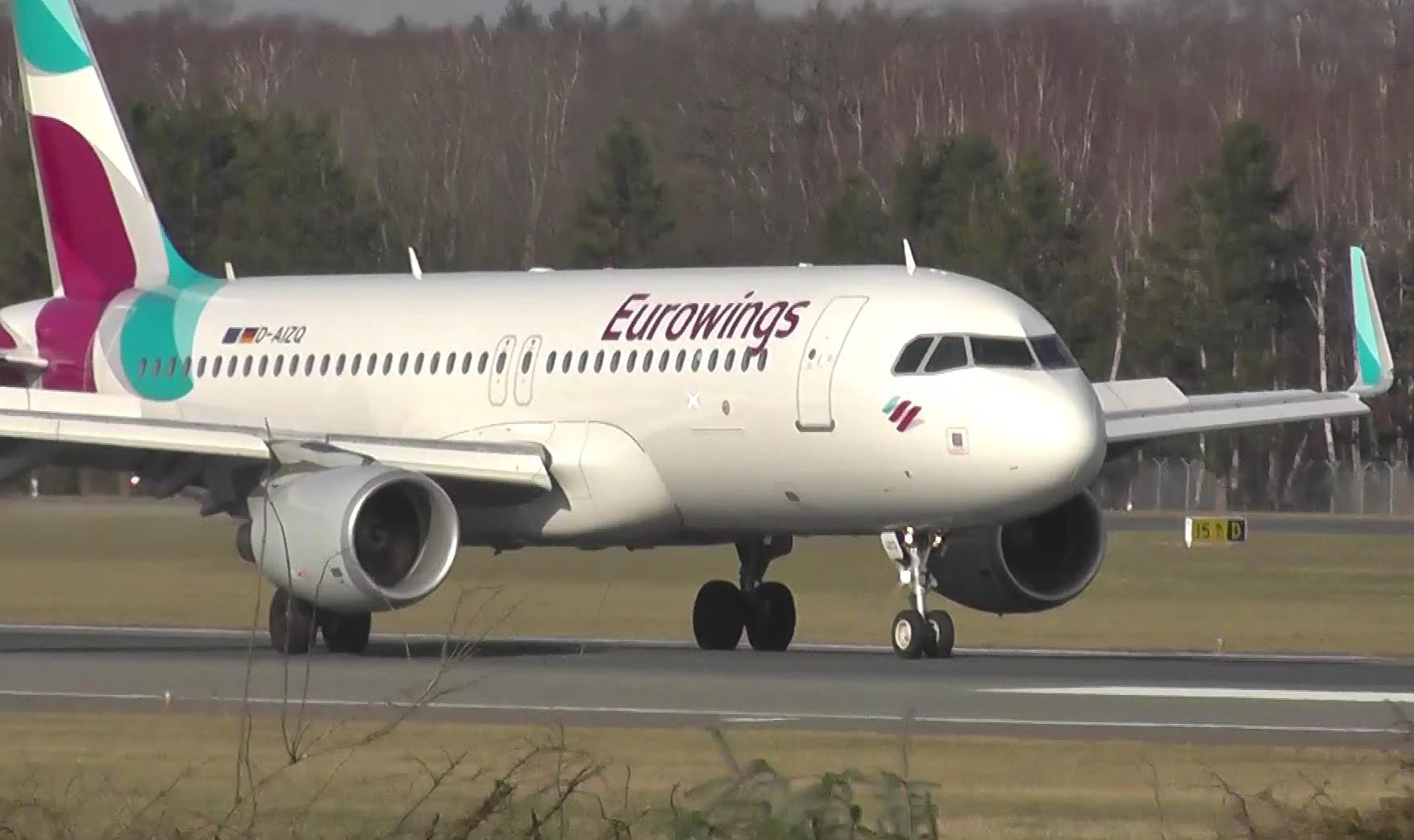 For more than ten years, there have been double benefits to flying low-cost in Germany. That's when the Boomerang Club started, a club that rewards Eurowings members with miles when they fly. The Boomerang Club now has almost 500,000 members which makes it one of the most successful loyalty schemes in European aviation. To further promote the Boomerang Club, there's now an Airbus A320 with the Boomerang Club look, registration D-AEWM.
The aircraft has been in service out of Düsseldorf for the last few days and bears the Boomerang logo with its striking Boomerang in the Eurowings colours. The jet will fly throughout Europe from Eurowings' largest location as a brand ambassador for the successful customer loyalty scheme. The aircraft was painted in Manchester in the UK and is one of the newest in the Eurowings fleet. It was only delivered at the end of August 2016 and is equipped with state-of-the-art sharklets on the wing tips that help to save fuel.
The Boomerang aircraft is Eurowings' way of encouraging non-members among the passengers to join the Boomerang Club. It's very easy to do: after free registration, passengers simply quote their Boomerang Club number every time they make a booking. In addition to Eurowings flights, members also benefit from a large number of other partners who award miles for their services. The Boomerang Club's slogan: The quickest way to a reward flight! Customers don't need to save for years and fly thousands of miles to get a reward flight.
The Boomerang Club is one of the most effective programmes on the market: passengers can go ahead and book a reward flight having collected as few as 10,000 miles. Members are credited with ten miles in their miles account for every euro spent. They can also collect miles with various partners, for example from Avis, Sixt or Booking.com. The Eurowings credit cards also have a mile-earning function as well as unlimited mileage validity. For example, it's possible to secure a reward flight with three flights to Mallorca and the rental of a car from one of our partners.
Although flights with Eurowings are alternatively rewarded now with Miles & More miles from the Lufthansa customer loyalty scheme, many members remain loyal to the Boomerang Club. This applies particularly to the large Eurowings locations of Düsseldorf, Cologne/Bonn, Stuttgart and Berlin.
Cologne/Bonn, 20.01.2017