Travellers who fly with Brussels Airlines in Business Class to Africa, New York, the US or India, will be served meals prepared by Michelin starred chef Yves Mattagne. For the months between January and June he has designed a different menu every month which will be served on board.
Yves Mattagne (1963) is the chef of Seagrill(**) in Brussels. Since twenty years the restaurant has been able to keep its two Michelin stars. "The cooperation with Yves Mattagne is a win-win for bot of us", says Grégory Baillet, Head of Product at Brussels Airlines. "We get to offer our passengers a high quality gastronomic experience at 30,000 feet in the sky and live up to our role as national carrier by being an international ambassador for a great Belgian restaurant."
Mattagne is already the eighth Belgian Star Chef to create menus for Brussels Airlines. Other chefs that have worked with the Belgian airline include Peter Goossens (Hof van Cleve), Pierre Résimont (L'Eau Vive) and Geert van Hecke (De Karmeliet). "The concept is very much appreciated by passengers, but this time we added an extra touch, by choosing a chef from its capital Brussels", adds Grégory Baillet.
"I'm very pleased with this collaboration", says Yves Mattagne. "Creating gastronomy for an airline is not easy, but it was a challenge I gladly accepted for Brussels Airlines because with this collab we carry out the best of Belgium around the world."
The collaboration with Belgian star chefs is only one of many ways Brussels Airlines markets itself as the Belgian airline. The airline also serves Belgian beers on board, its crew uniforms are designed by Belgian brands Xandres, Bellerose and Ambiorix and in the last two years Brussels Airlines has repainted three of its planes with special liveries dedicated to Belgian icons Tintin, Magritte, Red Devils.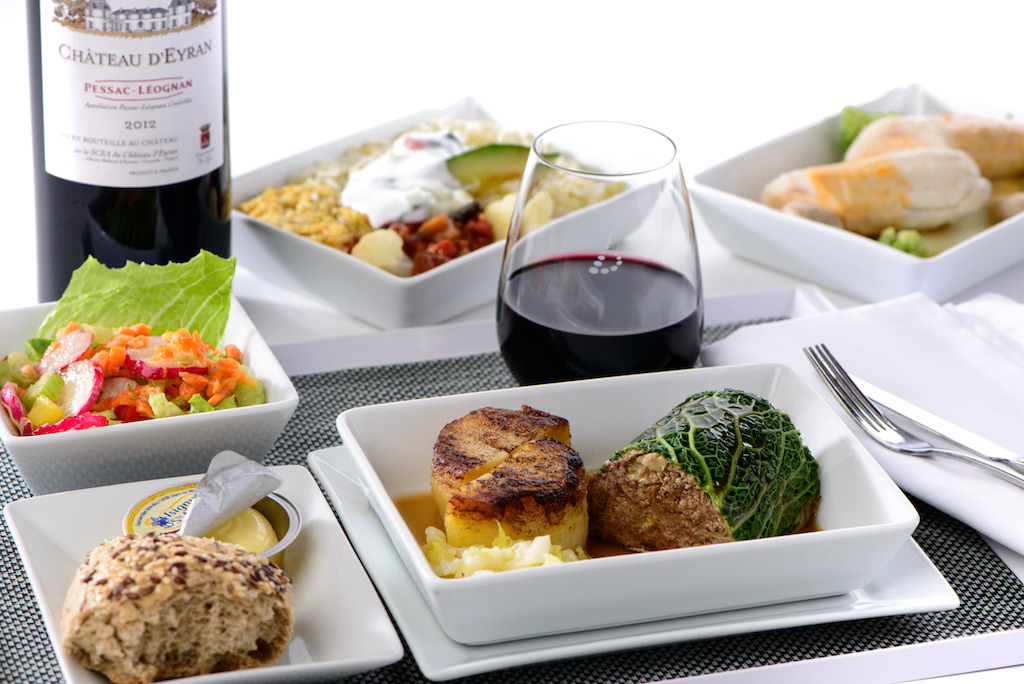 Friday, December 23, 2016