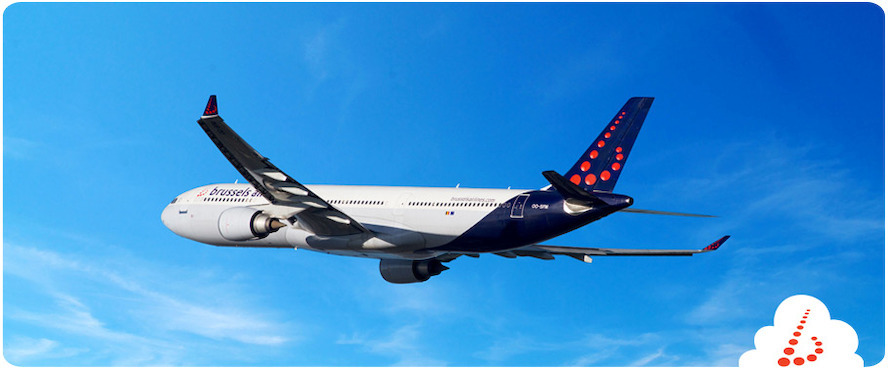 Yesterday, Tuesday 13 December, the board of Brussels Airlines accepted the full take-over of the company by Lufthansa, which already owns 45% of the Belgian airline since 2008. This will be officially announced at a joint press conference tomorrow.
The historical share owners of Brussels Airlines (the Virgin group, Brussels Airport, the Regional Investment Companies of Wallonia and Brussels, KBC, Belfius, ING, BNP Paribas Fortis, Publipart, AG Insurance, GBL, P&V, Solvay, UCB, Exmar, Axa Belgium, Ackermand & Van Haren, Umicore, Immobel and a few others) have thus formally approved the sale of their share to the German group.
Here are some details on the transaction.
1. The Brussels Airlines name
The Brussels Airlines name will be maintained for at least two years. It is a well known brand in Europe and Africa, which is deemed important for continued sales. But afterwards, the name might change, although the Belgian shareholders have insisted to keep a Belgian touch. Brusselswings might be an option.
2. The Brussels hub
Passengers will not see any difference in the next few months. Brussels will remain a hub within the Lufthansa group, with both European and intercontinental flights. Later, Lufthansa has the firm intention to integrate Brussels Airlines into the Eurowings platform. In which form? Belgians and Germans allow themselves one year to discuss the issue.
3. The management
The negotiators have agreed to maintain a Belgian participation in the board: 4 Belgians for 5 Germans. Initially, during one year, the decisions will be taken unanimously, but later the Germans could decide alone by a majority vote if  they wish. But the Belgian management remains in place, with Viscount Etienne Davignon as Chairman of the Board (next to a German?) and Bernard Gustin as CEO.
4. The employment
Some jobs might be lost to avoid duplication with existing Lufthansa jobs, but employment should rise in total thanks to the expansion (Mumbai will create 200 jobs) and new destinations.
5. The price
The Germans negotiated very well and will contractually pay only 2.6 million euros because Brussels Airlines still has a debt of 45 million euros towards Lufthansa, a debt that Brussels Airlines wanted to pay in full last year, but Lufthansa refused. The price is thus very low, compared to the 65 million euros that Lufthansa paid in 2008 for 45% of the shares. It should be reminded that Lufthansa also buys all the outstanding debts of Brussels Airlines.