After Trident (OO-SNA), Rackham (OO-SNB), Magritte (OO-SNC) and Amare (OO-SNF), Brussels Airlines and KV Mechelen created Malinwa, the fifth aircraft (OO-SSW) in the airline's Belgian Icons series.
This evening Brussels Airlines will unveil OO-SSW, the fifth aircraft in a series of Brussels Airlines planes with a special design, inspired by Belgian icons.
Yellow Red Koninklijke Voetbalclub Mechelen (often simply called KV Mechelen or KVM, or by its former French name FC Malinois, changed to "Malinwa" in Dutch) is a Belgian professional football club based in Mechelen in the province Antwerp. KV Mechelen plays in the Belgian Pro League. They have won four Belgian championships and one Belgian Cup, as well as the 1987–88 European Cup Winners' Cup and the 1988 European Super Cup. They collected all of their honours in the 1940s and in the 1980s.
KV Mechelen was founded in 1904 and, in 1921–22, promoted to the first division.
To date "Malinwa" is the last Belgian winner of a European Cup, despite the efforts by Anderlecht, Club Brugge and Standard de Liège. Besides all the big teams are displayed on aircraft: an Emirates A380 with 5 Real Madrid "galacticos" and Messi is flying with Turkish Airlines. Hence it was an easy decision to paint OO-SSW in a Malinwa livery.
Passie en strijd (passion and fight)
On the fuselage, next to the KV Mechelen logo a team image of the recent Malinwa campaign "Passie en strijd" will be displayed.
Passion is THE word that brings KV Mechelen and Brussels Airlines together: passion on the pitch and passionate towards the passengers.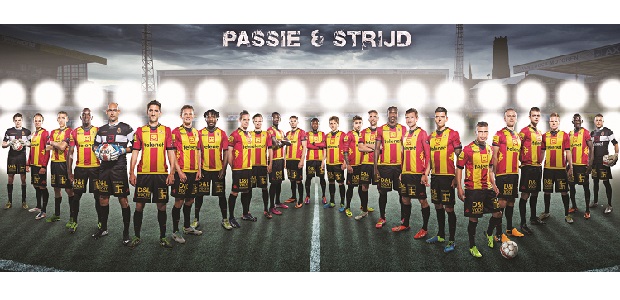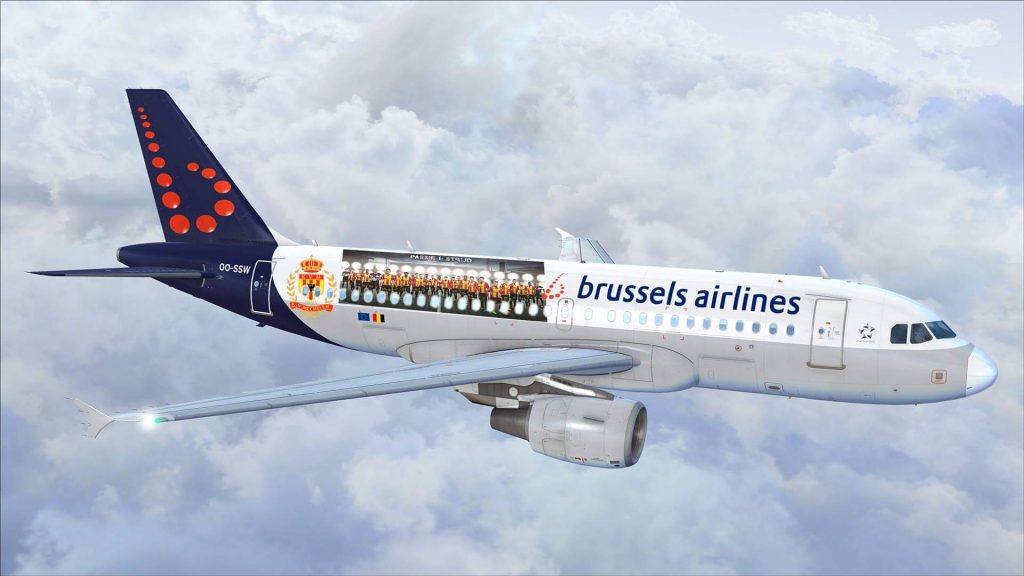 Click here if you would like to go to this event.