Meet Oscar Oscar Sierra November India (OO-SNI), Brussels Airlines' latest addition to the fleet. Sabena used to fly with another Airbus also registered OO-SNI (currently at Iberia Express).
MSN 1983 has been performing flights since April 2003, first for Eurofly, then Meridiana and Virgin Atlantic (leased from Aer Lingus). The latest operator was Aer Lingus registered EI-EZW. (airfleets.net).
OO-SNI will join the Brussels Airlines fleet in June.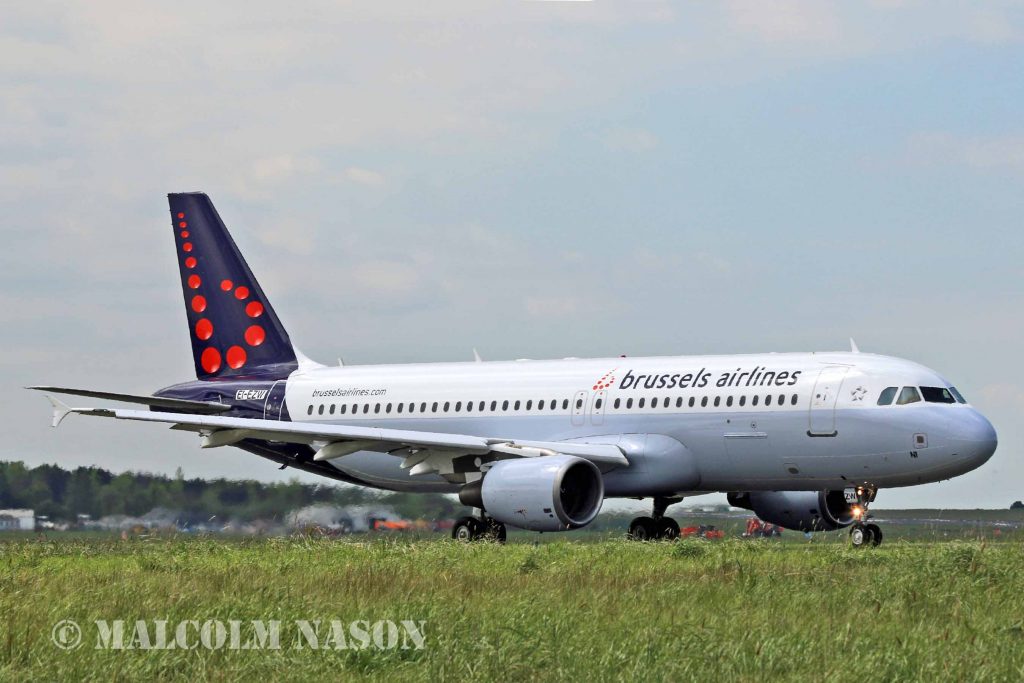 Forum discussion: http://www.luchtzak.be/forums/viewtopic.php?f=7&t=42627&start=2760
Flickr @ Malcolm Nason: https://www.flickr.com/photos/shanair/
This afternoon EI-EZW (painted in Brussels Airlines livery) flew from Shannon to Dublin.