As from the 2017/2018 winter season, Eurowings will operate some Brussels Airlines flights between Brussels Airport and Berlin Tegel, forum member Airbuske mentioned in our forum.
Eurowings will operate the morning and the evening flights and will offer BASIC, SMART and BEST economy options on board. This means that the standard Brussels Airlines business class option will no longer be available. The flights will nevertheless be operated in codeshare with Brussels Airlines and Lufthansa.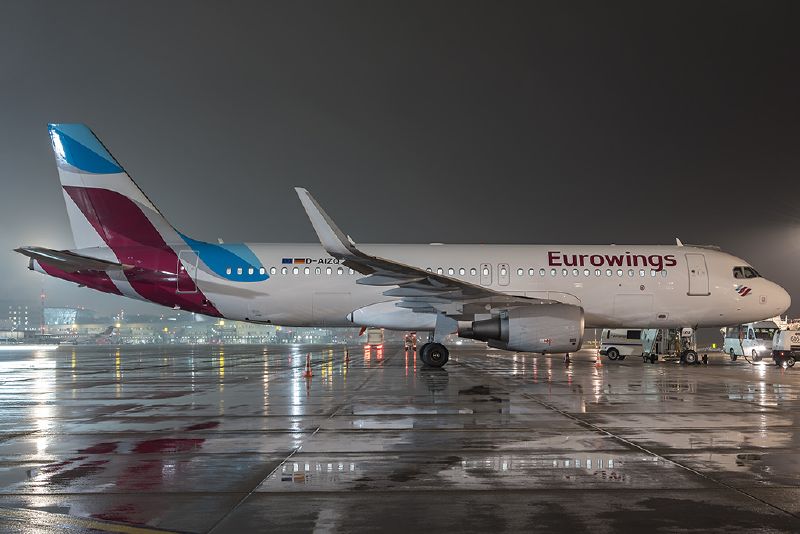 These are the Brussels Airlines A319 flights which will be discontinued:
SN 2592 TXL 06:50 – 08:15 BRU | x6
SN 2581 BRU 09:40 – 11:00 TXL | x6
SN 2588 TXL 18:35 – 19:55 BRU | x6
SN 2591 BRU 20:40 – 22:00 TXL | x6
And this is the provisional schedule of the future Eurowings flights (which will be operated by A319 aircraft wet-leased from Air Berlin):
EW 8100 TXL 06:45 – BRU 08:15 | x6
EW 8101 BRU 09:40 – TXL 11:05 | x6
EW 8102 TXL 18:25 – BRU 19:55 | x6
EW 8103 BRU 20:40 – TXL 22:05 | x6
Brussels Airlines will continue to operate the three other daily rotations. The capacity thus made available to Brussels Airlines will be used to increase the frequencies to Bordeaux and Rome Fiumicino.
Forum discussion: http://www.luchtzak.be/forums/viewtopic.php?f=7&t=61905