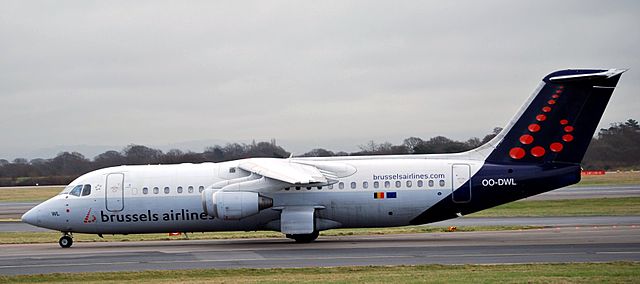 The Euro 2016 brings sometimes nice surprises for AvGeeks. The last one for the Belgians was the flight that would bring the Red Devils national football team from their base in Bordeaux to the city of their first game against Italy, Lyon.
Thus, Brussels Airlines, a long-time partner of the Football League URBSFA/KBVB, chartered an Avro RJ100 (OO-DWL) to transport the team. The aircraft left Brussels Airport as SN1187 at 08:34 and arrived in Bordeaux at 09:50. The team and the accompanying people were ready and boarded almost immediately.
The plane continued as SN1187, taking off from Bordeaux Mérignac at 10:44 and, after a short flight of a little under one hour, landed at Lyon Satolas at 11:38.
The Belgian team left the plane, which then immediately went back to Brussels as a positioning flight labelled SN9930, departure from Lyon at 12:34 and arrival in Brussels at 13:48.
See disembarkation in Lyon on Periscope: https://www.periscope.tv/BelRedDevils/1gqxvMkevPQJB
Three short hops in one day, but the most important one was a French domestic flight for a Brussels Airlines plane.