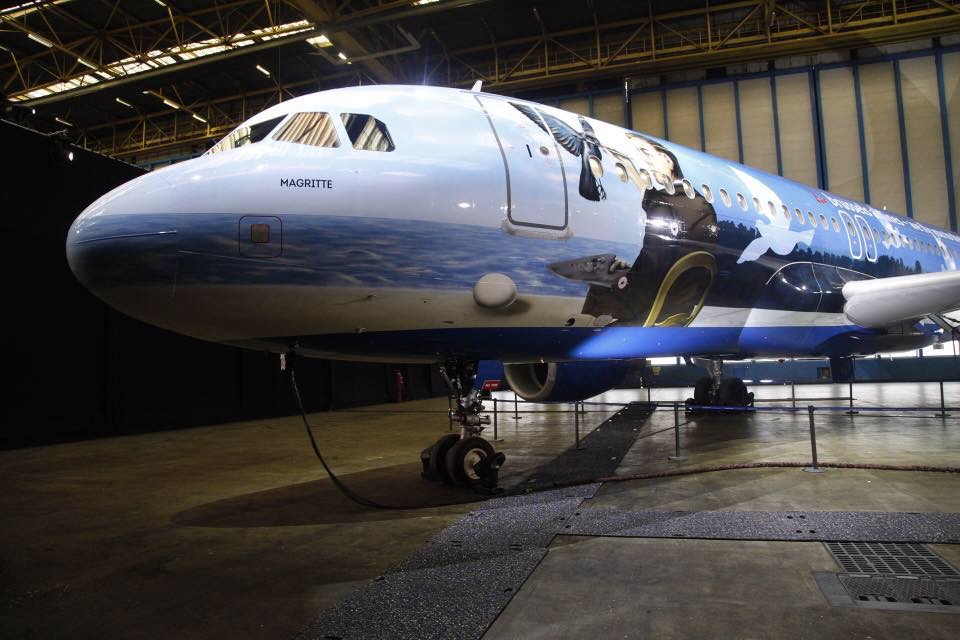 Many VIPs this morning in hangar 41 of Brussels Airport. Brussels Airlines was presenting a very special livery on its Airbus A320 OO-SNC: the whole aeroplane is reminding of world famous Belgian painter René Magritte. This presentation was attended by Viscount Etienne Davignon, Chairman of the Board; Bernard Gustin, CEO; Belgian Transport Minister Jacqueline Galant; and Charly Herscovici, President of the Magritte Foundation, who all made an enlightening speech about the work of the greatest Belgian surrealist painter.
The livery was unanimously appreciated as being a flying piece of art rather than an aircraft, according to Ms. Galant. Viscount Davignon reminded that Magritte had travelled to New York with Sabena.
The Magritte aircraft will already operate a first flight to Madrid this afternoon.