Same destination as very first flight: Geneva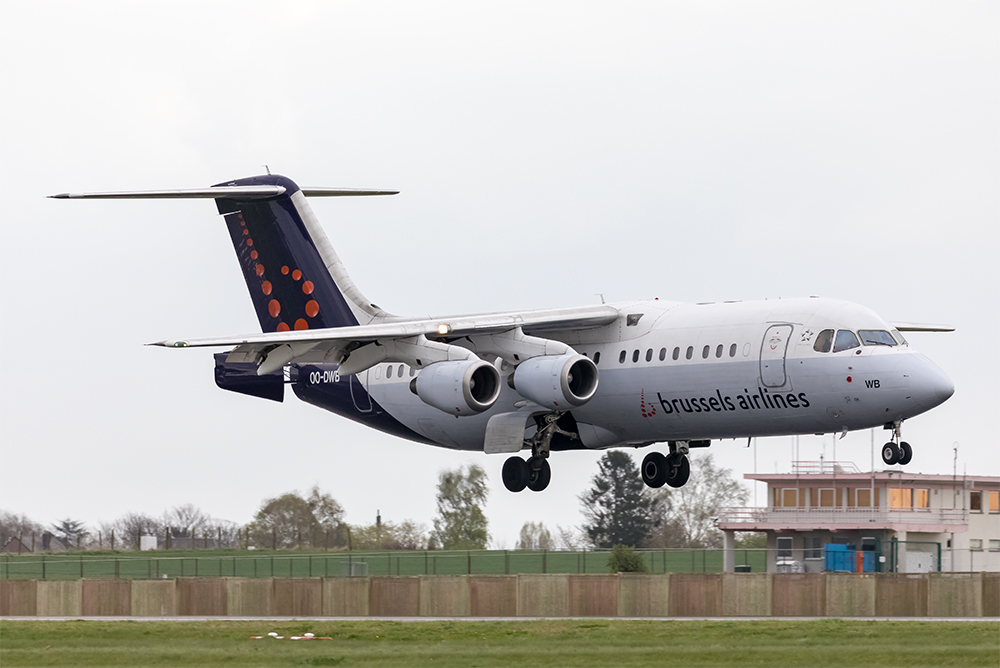 The latest Avro RJ100 in service for Brussels Airlines will normally arrive around 19:20 at Brussels Airport on Saturday 28 October after a flight from Geneva.
An important page in the history of Brussels Airlines will turn on Saturday 28 October: the Belgian airline will separate from its last Avro-jet aircraft. This aircraft manufactured in the United Kingdom by British Aerospace is easily recognisable by its four engines and high wings. It was the backbone of the Brussels Airlines fleet in the very first hours of the successor of the Sabena, after its bankruptcy in November 2001.
The latest Avro in service for Brussels Airlines is scheduled to arrive around 19:20 at Brussels Airport on Saturday 28 October after a flight of just over an hour from Geneva. It was to the Swiss city that the first flight in Avro-jet of the successor of Sabena on 10 November 2001 had taken place, barely three days after Sabena had been declared bankrupt.
The aircraft's fuselage had the Delta Air Transport (DAT) logo, the former subsidiary of Sabena, from which the activity was relaunched with then no less than 32 Avros in its fleet.
The full itinerary of the last commercial Avro operation on 28 October is Brussels-Geneva-Palma de Mallorca-Geneva-Brussels.
The airline now wants to homogenise its fleet to two types of aircraft: the Airbus A319/A320 and the A330. However, it still uses other aircraft on wet- lease for some regional flights.
Apart from the disappearance of the Avro, Brussels Airlines will also separate from several captains who had deferred their retirement in order to continue to fly with this type of aircraft.
Forum discussion: http://www.luchtzak.be/forums/viewtopic.php?f=7&t=62125&sid=0c97c3091ed372bb3b226571251d2c93