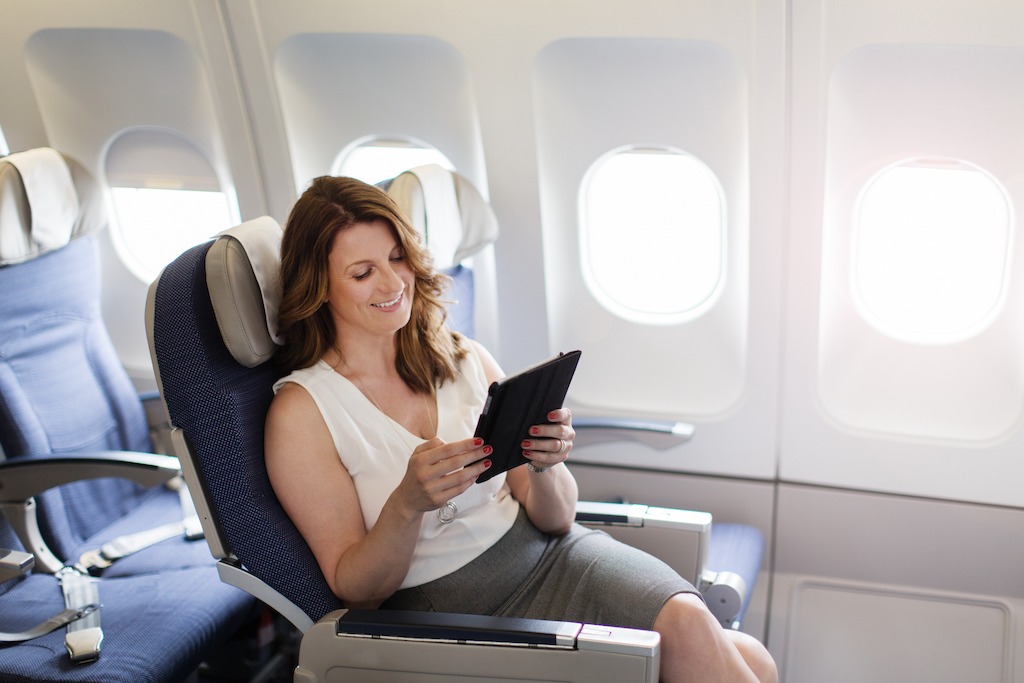 Wie met Brussels Airlines naar Afrika, Amerika of Canada vliegt kan vanaf nu kiezen uit drie in plaats van twee klassen. Met Economy Plus lanceert Brussels Airlines een oplossing op maat voor wie in Economy Class reist maar een comfort upgrade wil aan een scherpe prijs. Om de lancering te vieren, upgrade de luchtvaartmaatschappij 20.000 van haar klanten gratis in juli en augustus
Naast Business en Economy Class biedt Brussels Airlines vanaf nu een derde keuze aan op intercontinentale vluchten: Economy Plus. Wie kiest voor Economy Plus reist op de eerste rijen van Economy Class die afgescheiden worden, geniet van meer beenruimte en kan relaxen in een Economy zetel die niet 8 maar wel 20 graden naar achteren verstelbaar is voor meer comfort. De maaltijd wordt voorafgegaan door een glaasje champagne. Verder worden Economy Plus gasten verwend met luxe items zoals een toiletzakje, een warm doekje voor de maaltijd, linnen kussen, deken en een geschenkdoos met Neuhaus chocolade.
Wie in Economy Plus wil vliegen betaalt daarvoor een vast supplement van 120€ per enkele vlucht, en is hetzelfde voor iedereen, zelfs voor wie een promotioneel Economy Class tarief heeft gereserveerd. Momenteel geldt een speciaal ontdekkingstarief van 99€. 20.000 gelukkigen die in juli en augustus een reis hebben gereserveerd krijgen alvast een gratis upgrade cadeau, om de nieuwe Economy Plus klasse als eersten uit te testen.
"We zagen een stijgende vraag naar een product dat tussen Business Class en Economy Class ligt. Onze nieuwe Economy Plus biedt meer ruimte, meer comfort en meer luxe aan een heel scherpe prijs. Na de succesvolle implementatie van onze nieuwe commerciële strategie op onze Europese vluchten, starten we nu ook met nieuwe producten op ons langeaftsandsnetwerk, dus er komen nog meer vernieuwingen aan.

— Lars Redeligx, Chief Commercial Officer Brussels Airlines
In totaal zijn per vliegtuig 32 Economy Plus plaatsen beschikbaar op de eerste 4 rijen van de Economy Class cabine. Op jaarbasis zal het gaan om 180.000 stoelen.
Naast de Economy Plus zetels, kregen ook alle Economy Class zetels op de A330 vloot van Brussels Airlines een comfort upgrade. Feedback van de klant wees uit dat de vorm van de rugleuning in combinatie met de hoofdsteun geen ideaal comfort bood voor een lange vlucht, dus werden alle rugleuningen vervangen voor een betere ondersteuning en optimaal comfort.
"De Economy Plus service start op vluchten vanaf 1 juli. We kijken ernaar uit onze eerste Economy Plus klanten te verwelkomen en om de glimlach te zien van de 20.000 gelukkigen die het gratis mogen uitproberen."

— Lars Redeligx, Chief Commercial Officer Brussels Airlines
Reservatie van Economy Plus kan via de reisagent, de Brussels Airlines Facebookpagina, het Brussels Airlines call center of op de luchthaven op de dag van vertrek. Online reservatie via brusselsairlines.com wordt mogelijk na de zomer.
Donderdag 16 juni 2016