Today's Brussels Airlines flight SN551 from Brussels Airport to Toronto has diverted to Goose Bay, Labrador in Canada.
The flight, operated by Airbus A330-223 OO-SFZ, took off at Brussels Airport at 11:15 local time (09:15 UTC) and headed to the UK before beginning its Atlantic crossing towards Canada.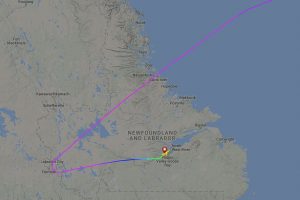 Due to a medical emergency however, the crew of the aircraft diverted the flight to Goose Bay, Labrador on Canada's East Coast. The aircraft made a safe landing at 12:55 local time (15:55 UTC).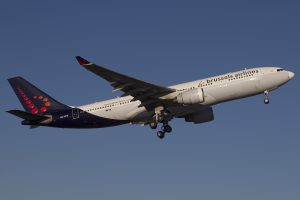 After spending two and a half hours on the ground, the aircraft took off again from Goose Bay Airport (YYR) at 15:26 local time (18:26 UTC) and headed towards Toronto (YYZ), where it landed at 16:50 local time (20:50 UTC), about 4 hours after schedule.
Belgian newspaper 'Het Nieuwsblad' reports that one of the passengers, an elderly man, suffered a heart failure in-flight, causing the medical emergency and diversion to Goose Bay. Unfortunately, the passenger passed away.
The Luchtzak.be news team members would like to express their condolences to the family, friends and relatives of the passenger.
Forum discussion: http://www.luchtzak.be/forums/viewtopic.php?f=7&t=60535&sid=2d1af69d9e0c0d8118e3f503cd6da5fc&start=240
15 April 2017
Photos: Copyright FlightRadar24 and Ivan Coninx