Today's Brussels Airlines flight SN255 from Brussels Airport to Ouagadougou has returned to Brussels after a technical issue.
The flight, operated with Airbus A330-301 OO-SFM, took off from RWY 07R at Brussels Airport at 11:43 local time (09:43 UTC).
According to a statement by Brussels Airlines, the flight crew reported an indication of a technical issue shortly after takeoff.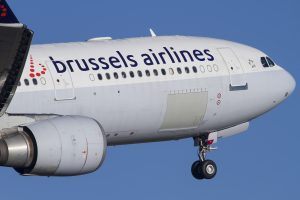 After an assessment of the technical issue, it was decided to return to Brussels Airport. However, as the involved aircraft does not have the ability to dump fuel, the flight crew had to keep on flying to burn off the excess fuel to avoid an overweight landing.
Initially, the aircraft entered a holding pattern at FLO VOR. After 2,5 hours, the aircraft left the holding pattern and repositioned to a holding pattern at BUN VOR, where it continued to hold for almost 1,5 hours.
After being airborne for just over four hours, the aircraft made a safe landing on RWY 25R at Brussels Airport.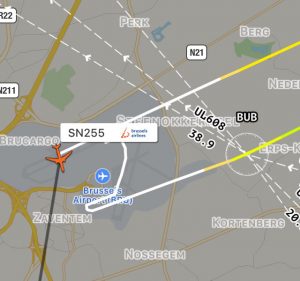 Forum discussion: http://www.luchtzak.be/forums/viewtopic.php?p=350092#p350085
17 April 2016
Photos: Copyright FlightRadar24.com and Ivan Coninx