Brussels Airlines set to become leading carrier for Thomas Cook Belgium under plans to expand existing partnership
Thomas Cook Belgium intends to use Brussels Airlines for the majority of its flight requirements
All 160 pilots and cabin crew, all flight slots, and two aircraft of Thomas Cook Airlines Belgium expected to transfer to Brussels Airlines on completion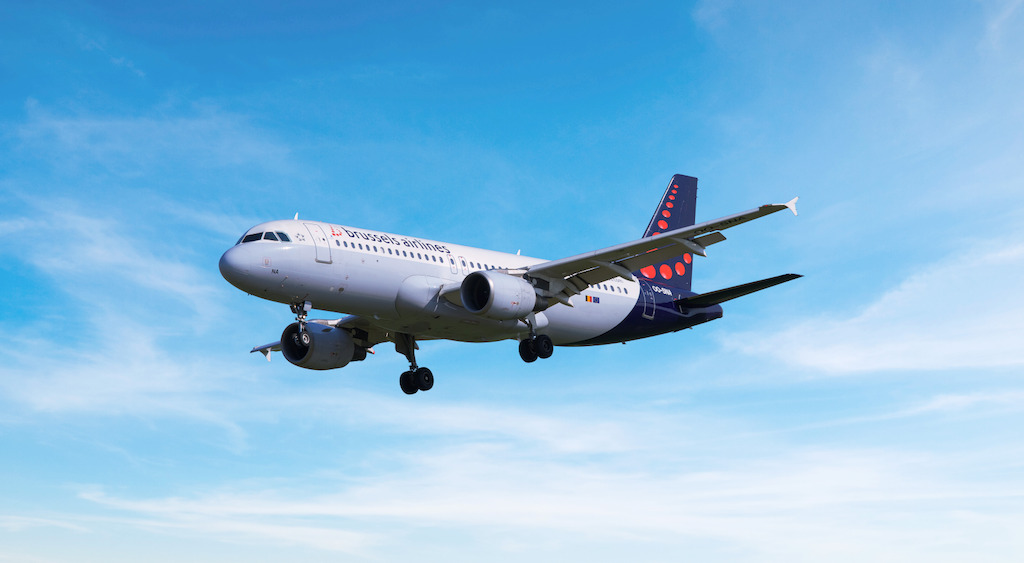 Thomas Cook Belgium and Brussels Airlines today announce the intention to widen their existing partnership in a deal that will make Brussels Airlines the leading carrier for Thomas Cook Belgium. Under the terms of the proposal, Brussels Airlines will fly the majority of Thomas Cook's customers, offering them a wider choice of destinations, flights and departure days. Subject to completion of the deal, the operations of Thomas Cook Airlines Belgium (TCAB), Thomas Cook's in-house airline which currently serves the Belgian market, will be absorbed into Brussels Airlines.
The proposed deal will result in the transfer of all 160 pilots and cabin crew, all flight slots and two aircraft from TCAB to Brussels Airlines. TCAB's remaining three aircraft will be redeployed across the wider Thomas Cook Group while 40 ground staff roles with TCAB would be made redundant. A collective consultation process has been initiated with TCAB's workers' council and TCAB is committed to working constructively with them to find a successful resolution. As a result of this expanded partnership, Thomas Cook Belgium would cease using TCAB flights from November 2017.
The proposal builds upon a successful 15-year working relationship between Thomas Cook Belgium and Brussels Airlines, opening up further growth opportunities and enabling both companies to manage aircraft and personnel more efficiently and effectively.
In addition to giving Belgian customers the choice of more departure days and an expanded number of flights, the two companies will work together to assess the opportunity to launch new long-distance flights to sun and beach destinations in North America, the Caribbean, Africa and Asia over the next three years.
Jan Dekeyser, Managing Director of Thomas Cook Belgium, said:
Today's announcement is great news for Belgian holidaymakers. By extending our successful partnership with Brussels Airlines, Thomas Cook Belgium will offer customers from Neckermann, Thomas Cook and Pegase 20% more flights to some of the most popular sun and beach destinations. Across our brands, we will work together with Brussels Airlines to offer a tailor-made travel experience and build the most attractive holiday offering for Belgian consumers. Our extended partnership is consistent with Thomas Cook Group's strategy as we develop closer relationships with selected third parties to work with us to support profitable growth.
Bernard Gustin, Chief Executive of Brussels Airlines, said:
The combination of Brussels Airlines' network and expertise with Thomas Cook's holiday business will further improve the customer offer of Brussels Airlines. On completion, Brussels Airlines will double its sun and beach destinations to 51 with the addition of Cape Verde, Gran Canaria, Lanzarote and Egypt as brand new destinations on the flight schedule. We feel very optimistic about the opportunities for further expansion as we grow our business to the benefit of both customers and the Belgian economy.
The deal is subject to consultation with the Belgian workers' council and regulatory approvals.
A bit more information was given at the press conference of this morning:
1. Brussels Airlines takes over 2 aircraft from Thomas Cook Airlines Belgium, but the production for Thomas Cook Belgium needs more aircraft, that will come from the Brussels Airlines fleet at moments when it is idle, e.g. winter and weekends. Thus, Brussels Airlines needs to take over ALL the flight crew of Thomas Cook Airlines Belgium (160 pilots and cabin crew).
2. Brussels Airlines will take care of 90% of the production of Thomas Cook Belgium. Some flights will still be carried out by other airlines under existing contracts, e.g. Air Malta to Malta, Tailwinds to Turkey, etc.
3. All the flights carried out for Thomas Cook will be in the timetable of Brussels Airlines as scheduled flights, and no longer as charter flights.
4. Brussels Airlines will thus have a considerable increase in the number of destinations (no less than 24 new destinations) and frequencies to existing leisure destinations. For example, to Tenerife, Brussels Airlines will operate its two own flights, plus the 5 frequencies taken over from Thomas Cook Airlines Belgium, which means 7 weekly flights or better, a daily flight.
5. Brussels Airlines is discussing with Thomas Cook on how to server some long-haul leisure destinations (Caribbean, North America, Africa, Asia) which Thomas Cook now serves via a change of plane in Frankfurt.
6. The takeover will bring around 1 million new passengers yearly to Brussels Airlines, helping it to achieve the goal of 10 million passengers in 2020.
Forum discussion: http://www.luchtzak.be/forums/viewtopic.php?f=7&t=60843&p=349116#p349113