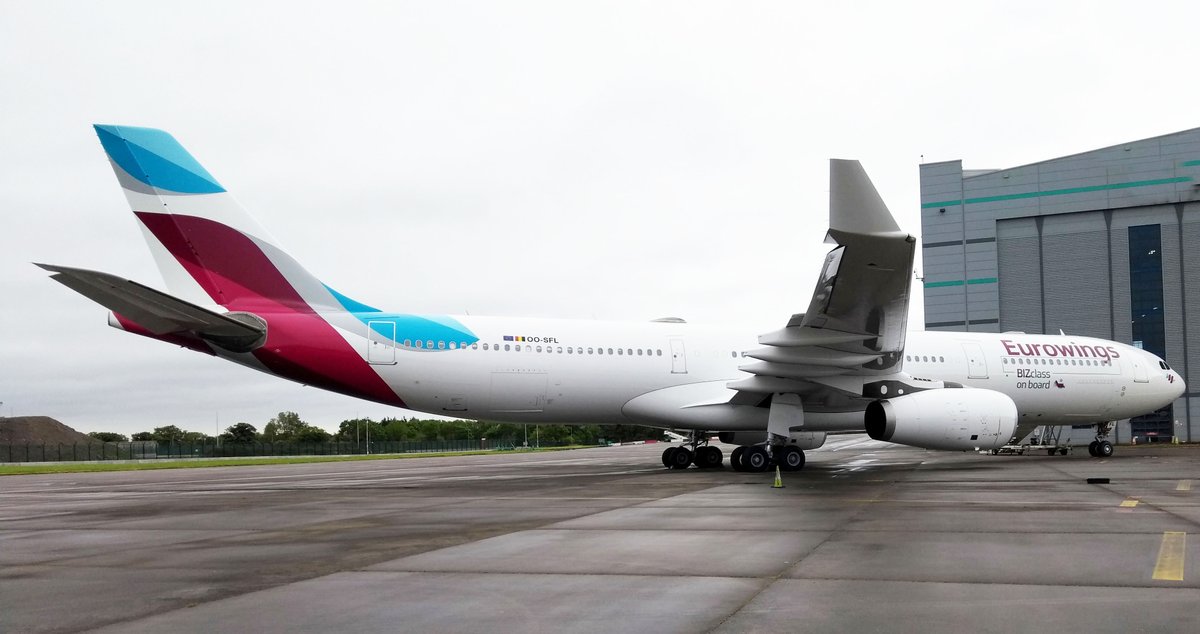 On 22 June, Brussels Airlines flight SN515 from Brussels to Washington Dulles was scheduled to operate with Airbus A330-200 aircraft registered OO-SFZ, according to Flightstats.com. But at 07:21 local time, the website recorded a change of equipment. OO-SFZ was replaced by OO-SFL, an Airbus A330-300 recently transferred from Lufthansa and painted in Eurowings livery last month. This turned out to be a wrong decision.
The change in equipment led to a late departure. Instead of leaving the gate at 10:15 as scheduled, the aircraft took off at 12:30, as recorded by Flightradar24.com.
The flight proceeded normally and smoothly above the United Kingdom and Ireland, first at FL360 and later at FL380 over the Atlantic Ocean where it became out of reach of the radars. Surprisingly, it did not reappear off the Canadian coast, but rather near Ireland again, flying at FL410 towards Brussels, where it landed at 21:15 local time, nearly 9 hours after departure.
What happened?
Apparently, it appears from sources onboard the aircraft quoted in a Flyertalk forum that it lacked the required paperwork to land in the United States. The change of aircraft resulted in Brussels Airlines flying to the US with an aeroplane that was not on the FAA permit (OpSpecs). This should have led to an administrative fine, but the Brussels Airlines Dispatcher on Duty did not want to take the risk and ordered the aircraft to return.
Thus far, the only official comment from the airline appeared on Twitter as "operational reason".
Passengers were given hotel and meal vouchers to spend the night in Brussels and were re-booked on alternative flights. They are also entitled to a 600 euros EU261/2004 compensation.
Obviously, the return flight SN516 has also been cancelled and its passengers are also entitled to a similar 600 euros EU261 compensation.
Anyhow, this looks like a costly mistake, as someone calculated on Flyertalk: 600 to 800,000 euros.
Forum discussion: https://www.aviation24.be/forums/viewtopic.php?f=7&t=65051&p=383781#p383773