Adverse weather conditions at New York JFK Airport (cloud cover and rain showers) and above the Atlantic Ocean (thunderstorms) forced Brussels Airlines flight SN501 to divert to Boston Logan Airport today (7 July), as Member convair discovered on flightradar24 and shared in our forums.
A spokeswoman confirmed to luchtzak.be that the Airbus A330 registered OO-SFN will get refuelling at Boston Airport and will soon continue to New York.
The JFK arrival pages show many cancelled flights, mostly domestic flights. And a lot of delayed flights.
Discussion forum: http://www.luchtzak.be/forums/viewtopic.php?f=7&t=60535&start=391
Update: Safely landed at JFK @ 20:36 UTC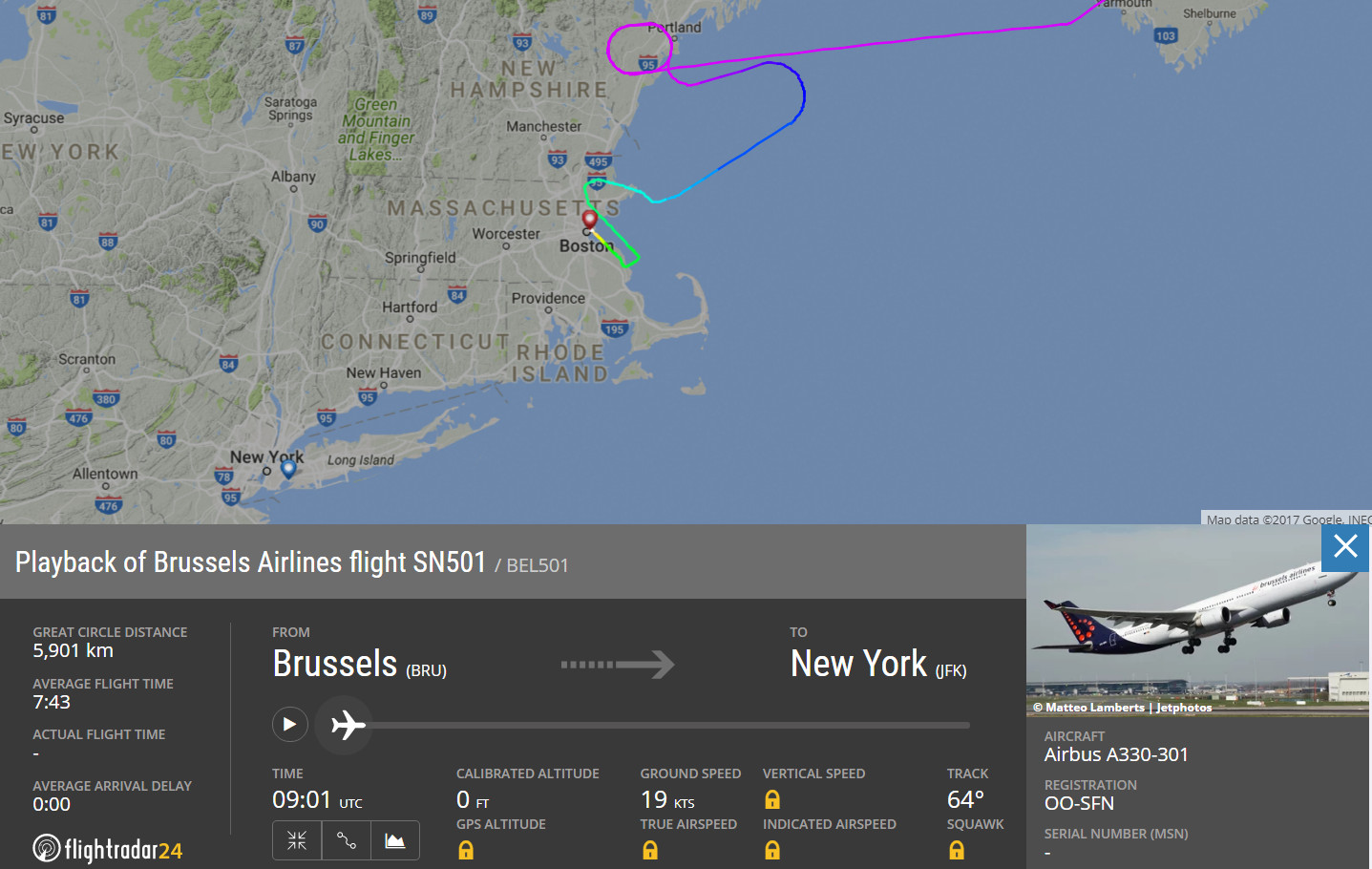 New York weather conditions may affect flight activity. Confirm flight status with your carrier before arriving at the #JFKairport. https://t.co/1krB8ITONC

— Kennedy Airport (@JFKairport) July 7, 2017
#NewYork weather conditions ☁️🌧️ may affect flight activity. Please confirm flight status with your carrier before arriving at #JFKairport. pic.twitter.com/f4JYXyx9vO

— Kennedy Airport (@JFKairport) July 7, 2017