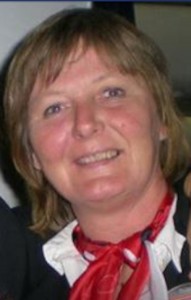 Inge Ceulemans (55), a stewardess with Brussels Airlines, passed away. According to the first information received, Inge was most probably affected by cerebral malaria, a severe and rare, but often fatal form of malaria. She contracted that illness after being bitten by a mosquito in Cameroon during her duty with the airline. No vaccines are available against such sickness.
It is not the first time that airline crew are affected by cerebral malaria. KLM and British Airways have already recorded fatalities tied to that illness. But this is the first fatality due to malaria at Brussels Airlines.
Inge started her career in 1980 at DAT, a Sabena subsidiary, and quickly went up all the steps to a successful career until her present job as purser on long-haul flights.
The Luchtzak team offers its most sincere condolences to her husband Marc Embrechts and her daughter Amber (14), as well to her colleagues who are in shock after learning the news.