• Cupcakes for Austrian Airlines passengers to celebrate the anniversary
• Flights to Manchester with the new Embraer fleet: greater travel comfort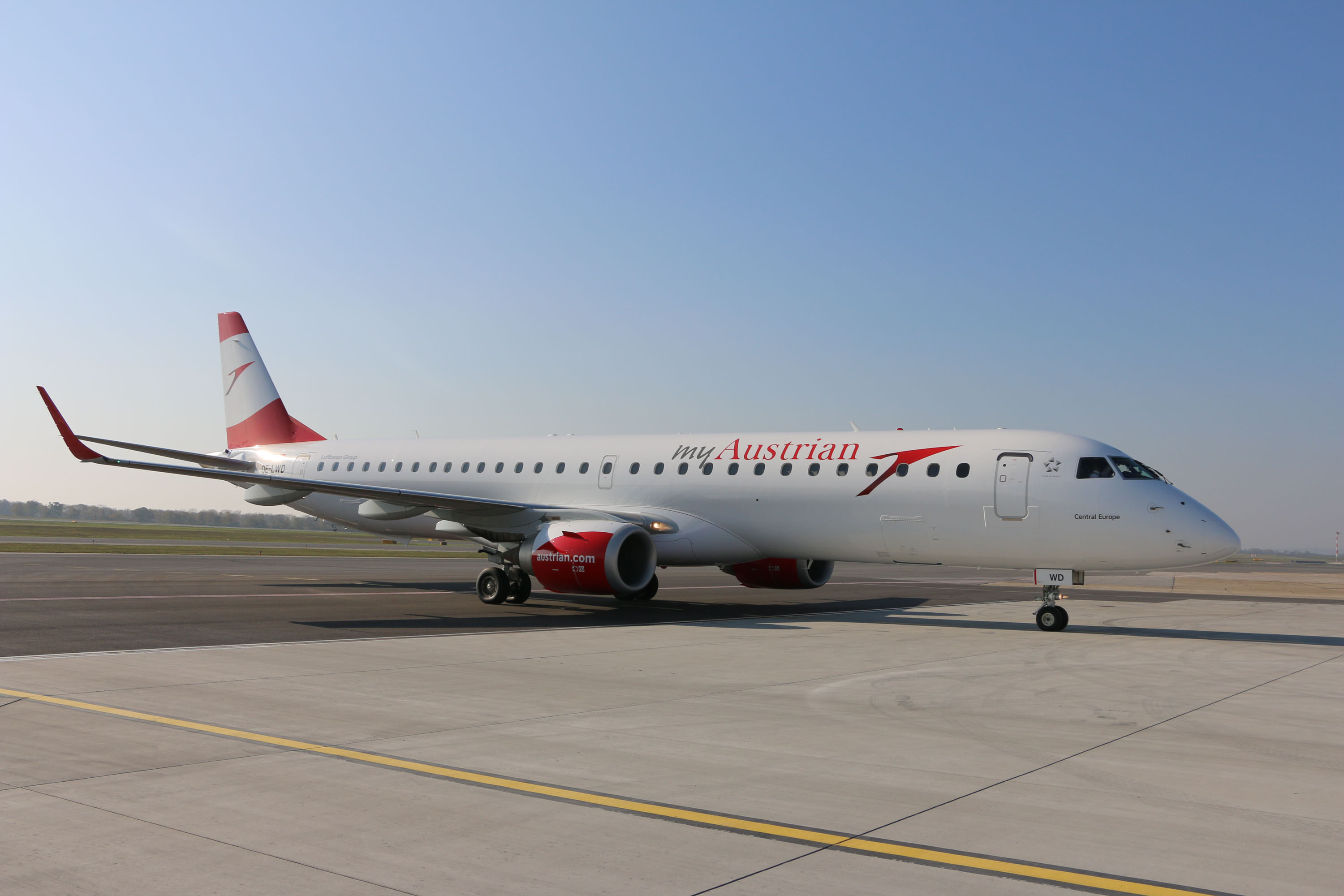 One year ago, on September 10, 2015, Austrian Airlines inaugurated a flight service on the Vienna-Manchester route, thus offering daily flights to North West England. In the first year, Austria's red-white-red carrier has already transported close to 50,000 passengers to and from Manchester. Cupcakes were distributed yesterday to all departing and arriving passengers to celebrate the first anniversary of the new route. In addition to Manchester, Austrian Airlines also flies to London four times daily, thus offering a total of 35 weekly flights to Great Britain.
Austrian Airlines still deployed a Fokker 100 aircraft in 2015 when it commenced the flight service to Manchester. Since July 2016, the newest member of the Austrian Airlines fleet has regularly been in operation to Manchester, namely the Embraer 195 jets, thus enhancing travel comfort for passengers. The cabin, which has a 2-2 seat configuration, is particularly spacious thanks to its ergonomic design and therefore offers passengers a feeling of enjoying more space. The Embraer jets consume about 18 percent less fuel per aircraft seat than the Fokker, and are thus much more environmentally friendly. The Embraer jets have an average age of four years and have a seating capacity for 120 passengers.