• 23 pilot trainees started their training as "first officers" yesterday
• Further courses will take place in April and August
• Prospective pilots can apply on www.austrianpilot.at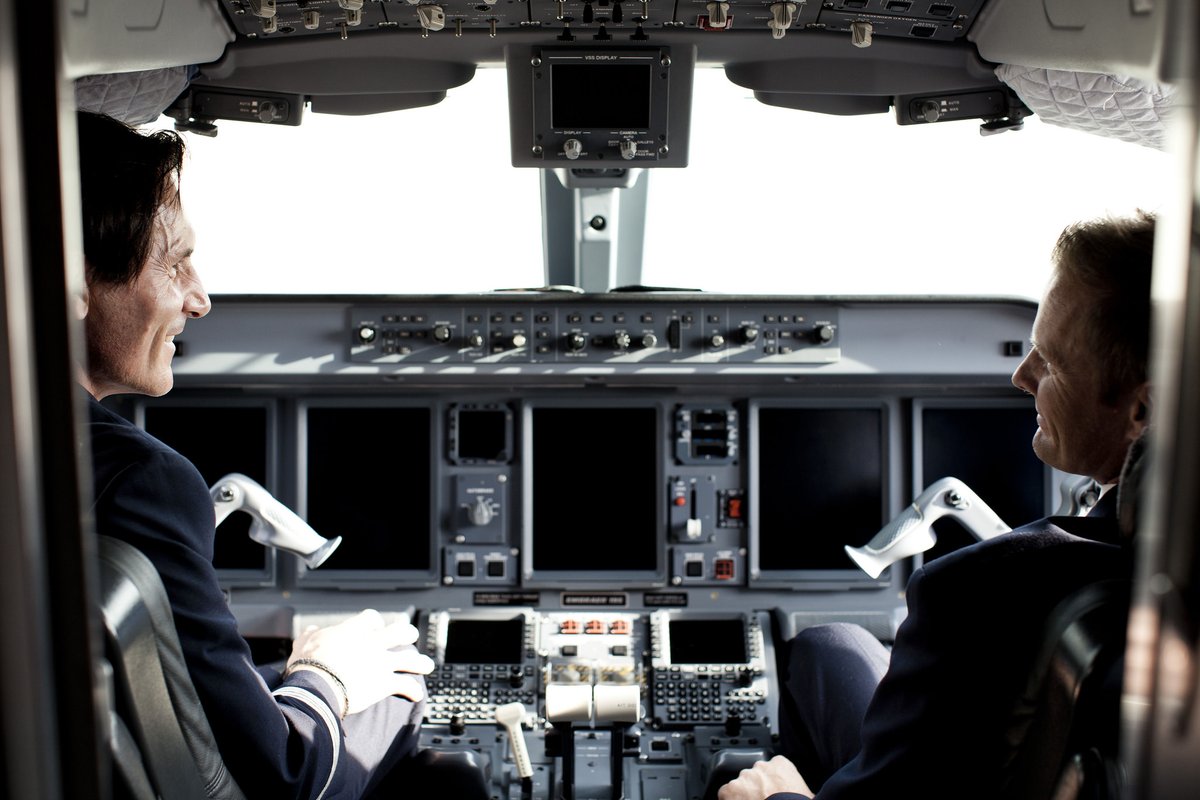 In the year 2016, Austrian Airlines hired 145 fully qualified pilots. Now Austria's flag carrier is launching training for its own pilots in cooperation with the European Flight Academy of the Lufthansa Group. 23 future pilots have been selected to begin their theoretical instruction on February 2, 2017 in Bremen, Germany. The first training flight is expected to take place in Goodyear, Arizona (USA) in August 2017.
Upon successful completion of the 21-month training period, the trainees will be given the Airline Transport Pilot License (ATPL). Subsequently the graduates will acquire a license for the type of aircraft in which they will begin their flying career at Austrian Airlines. In this case the young pilots will be trained to operate either Bombardier Dash 8-400, Embraer 195 or A320 aircraft.
Another 24 trainees have already been chosen to attend the April 2017 course. Participants are still being sought for the August 2017 training course or others to be scheduled for 2018.
The invitation to submit applications targets men and women who either have flying experience (so-called ready entries) or people without any experience as pilots (so-called ab initios). The requirements demanded of prospective candidates include EU citizenship, a secondary school leaving certificate, European Baccalaureate or secondary school vocational certificate, or the subject-related university entrance qualification of the country of origin. Furthermore, candidates should be at least 165 cm tall and have an unrestricted passport. In addition, they should have a very good command of written and spoken German and English. People wearing glasses or contact lenses may only have maximum of +/- 3.0 diopter lenses. More information is available to potential applicants at www.austrianpilot.at.
The Austrian Airlines fleet
Austrian Airlines employs approximately 1,100 pilots. The airline is looking for about 100 additional ab-initio and ready entry pilots. The fleet consists of 80 aircraft at present, including eleven long-haul aircraft and 69 short-haul and medium-haul jets.