• Three times a week to Gothenburg, Sweden with an Embraer jet as of June 2, 2017
• Austrian Airlines will fly to two destinations in Sweden – Stockholm and Gothenburg – starting with the summer 2017 flight schedule
• Scandinavian offering: Fly to four destinations in three countries with Austrian Airlines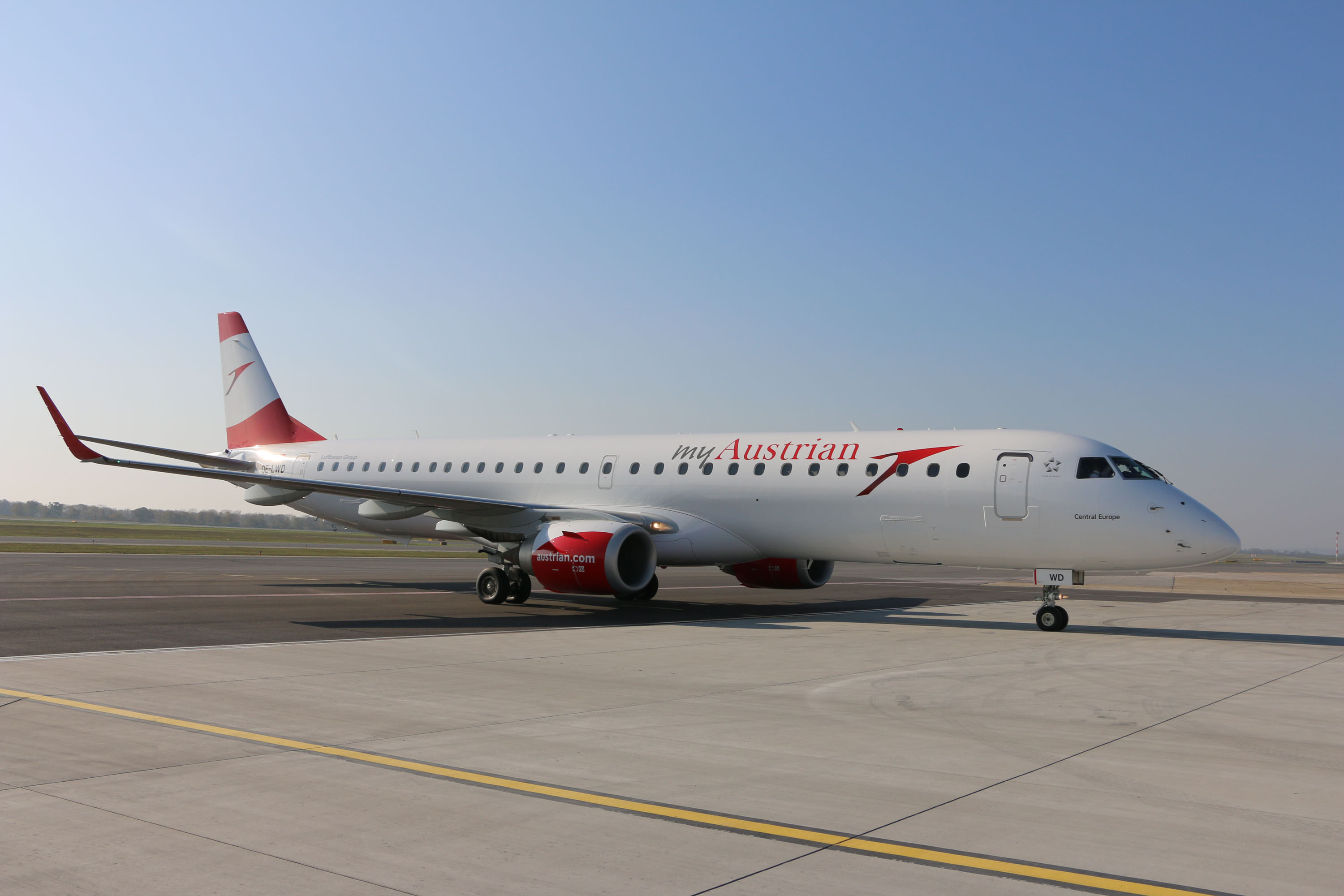 Austrian Airlines is expanding its flight offering to Scandinavia, and will relaunch service to Gothenburg as of June 2, 2017. It will deploy an Embraer jet for three weekly flights to Sweden's second largest city. On balance, Austria's national carrier offers travelers two destinations and 24 direct flight connections to Sweden i.e. 21 weekly flights to Stockholm and three times each week to Gothenburg. Starting with its summer 2017 flight schedule, Austrian Airlines will boast a total of four destinations in three Scandinavian countries, namely Copenhagen, Oslo, Stockholm and Gothenburg. Austrian Airlines operated flights on the Vienna-Gothenburg-Vienna route up until the year 2012, and cancelled flight service within the context of its fleet Boeing 737 reduction program.
The flights to the Swedish college town comprise an optimal flight traffic linking Vienna with the Gothenburg business location. In addition, Austrian Airlines offers the best possible connecting flights to Austria's federal provinces as well as to Central and Eastern Europe. Flight time from Vienna to Gothenburg is about two hours. Tickets can be booked either online at www.austrian.com, by phone at +43 (0) 5 1766 1000 or in a travel agency.
Vienna-Gothenburg-Vienna
Route                           Flight number     Weekday                                       Departure-Arrival
Vienna-Gothenburg      OS 323               Mondays, Wednesdays, Fridays     9:50 a.m. – 11:50 a.m.
Gothenburg-Vienna      OS 324               Mondays, Wednesdays, Fridays     12:30 p.m. – 2:30 p.m.