• Four weekly flights to the Iranian trading center starting April 4, 2016
• Up to 18 flights each week to Iran as of the summer of 2016
• Andreas Otto: "After 30 years a new bilateral air transport agreement between Austria and Iran was concluded."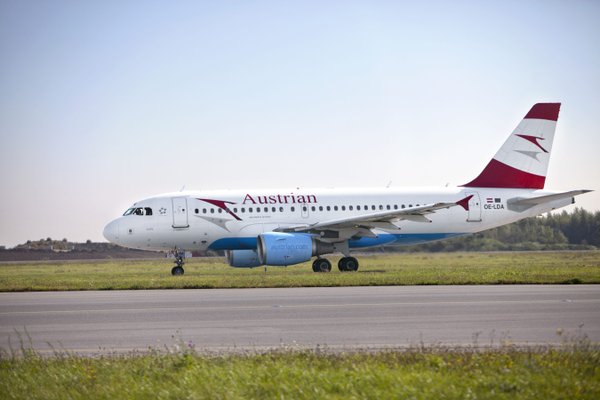 Austrian Airlines will increase its flight offering to Iran starting with the summer flight schedule 2016. As of Monday April 4, 2016, Austria's national carrier will operate four weekly flights to the Iranian trading city Isfahan. In addition to the existing flight service to Tehran, Austrian Airlines is thus further expanding its route portfolio to Iranian destinations, and will offer up to 18 direct flights each week to Iran in the future."
After 30 years a new bilateral air transport agreement between Austria and Iran was concluded in October 2015. It serves as the basis for expanding our overall flight offering to Iran
", comments Andreas Otto, CCO of Austrian Airlines. "
We recently added one additional daily flight to Tehran in the upcoming summer season. Thanks to our new flights to Isfahan, we offer the business community a further direct flight connection as the basis for expanding trade ties between the two countries
", CCO Otto adds.
Isfahan
Isfahan ranks as one of the most important commercial centres in Iran next to Tehran. Austrian Airlines will operate four weekly flights to this university town in Central Iran starting on April 4, 2016. Flight service will be offered throughout the entire year on Mondays, Wednesdays, Fridays and Sundays deploying an Airbus A319. The flight duration from Vienna to Isfahan amounts to 4 hours 40 minutes. Tickets are available starting at EUR 699 for round trip flights including taxes and charges. The tickets can be booked starting today, Tuesday, November 24, 2015 at http://www.austrian.com, by calling + 43 5 1766 76700 or in a travel agency.
Route                       Flight number       Flight days                                                  Departure – Arrival (local times)
Vienna – Isfahan    OS 875                  Monday, Wednesday, Friday, Sunday     8:45 p.m. – 3:55 a.m. (+1)
Isfahan – Vienna    OS 876                  Monday, Tuesday, Thursday, Saturday   5:50 a.m. – 8:15 a.m.