Austrian Airlines implements changes in its summer flight schedule
• Measures required to stabilise flight operations in the summer months
• Number of summer flights to be streamlined by about one percent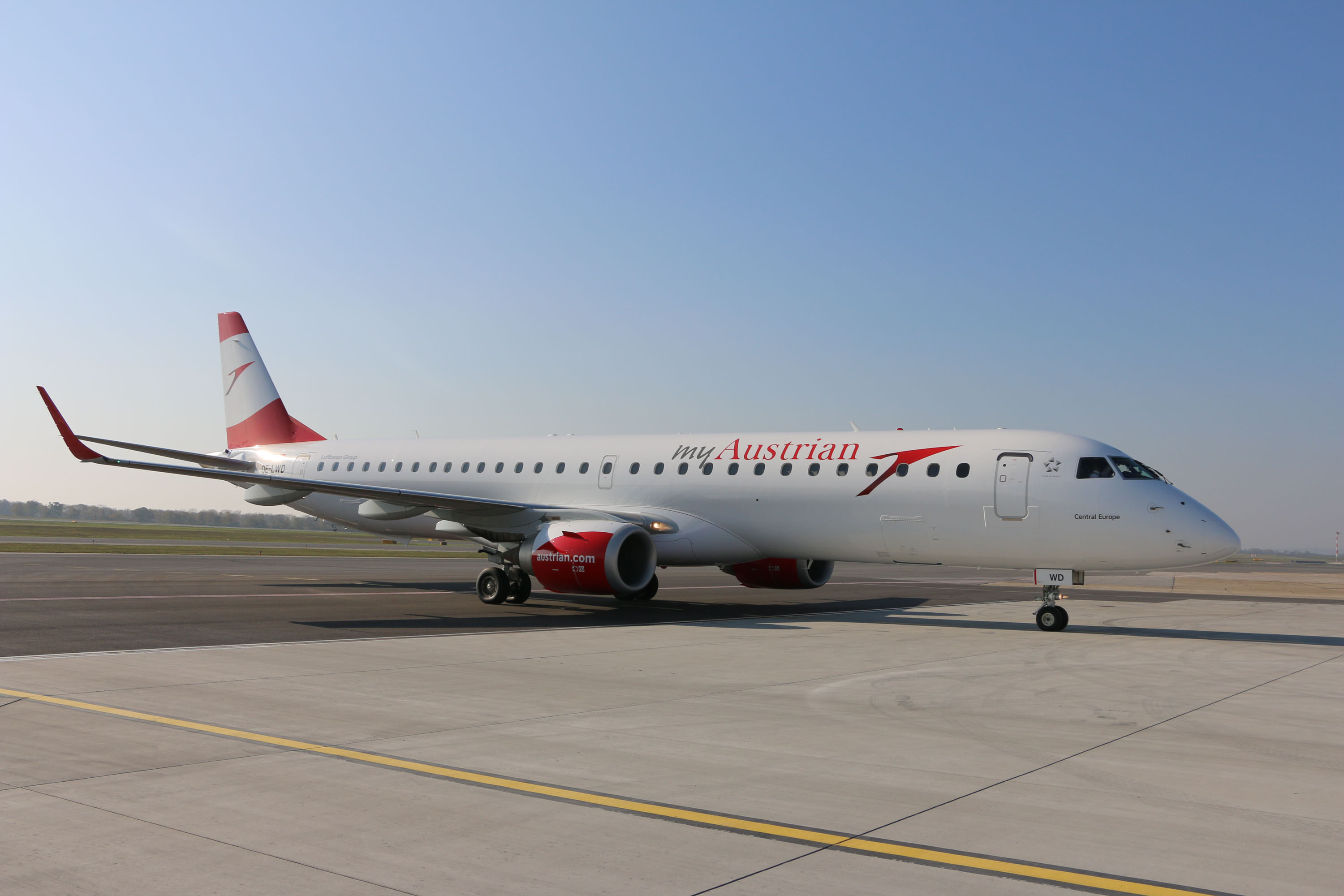 Unfortunately, Austrian Airlines has repeatedly been forced to announce short-term flight cancellations in recent months due to the ongoing integration of 17 modern Embraer jets in the airline's fleet and the related pilot trainings. This particularly affected regional flights. In order to restore the typical level of reliability, Austria's national carrier will change and cut back on its flight schedule in the summer. These measures will not impact the airline's long-haul flights and holiday flights (charter flights).
"Austrian Airlines has always stood for punctuality and reliability", says CEO Kay Kratky. "In order to live up to this reputation, we have decided to streamline our summer flight schedule. We will make rebooking offers to our passengers over the next days."
On balance, Austrian Airlines will operate some 23,000 flights in the summer months July and August, of which about 300 flights will be cancelled. In order to keep the impact as low as possible, Austrian Airlines will thin out its flight offering to destinations which the airline serves several times a day, and thus bundle flight rotations. Typical destinations impacted by the measures are for example Bucharest, Prague, Sofia and Zagreb. Affected passengers will receive rebooking proposals during the upcoming days and weeks. Customers will not have to proactively do anything. They will be contacted directly by the airline or their travel agencies. If the rebooking proposal is not accepted, the passenger will be allowed to cancel the booking. In this case, the passenger's air fare will be refunded.
Background information: extensive pilot trainings and too few pilots
Following its successful restructuring, Austrian Airlines already launched a series of quality assurance measures in its flight operations last year. In addition to improving flight planning, this also encompassed management changes in flight operations, the external leasing of aircraft and crews (so-called wet leases) and the massive increase in the number of new pilots. On balance, Austrian Airlines has hired a total of 110 pilots over the last twelve months. As a result, the flagship carrier now employs about 1,000 pilots. The underlying problem is that about 10 percent of all pilots cannot yet be deployed due to the elaborate trainings, attributable to the career model of the collective wage agreement, which are carried out over a period of three to six months. Accordingly, the airline does not have standby reserves at its disposal in the case of the short-term unavailability of crews. The measures described above are designed to enable Austrian Airlines to build up these standby reserves for the summer season.
"I would like to apologize to our passengers for any inconveniences", adds Austrian Airlines CEO Kay Kratky. "However, in the light of our experience over the last year, I would prefer to ensure the reliability of 99 percent of our flight schedule instead of flying 100 percent, but unreliable."
Staff recruitment underway
Austrian Airlines operates a fleet of 76 aircraft, of which about 320 flights are carried out each day. The regularity of operation was 98.7 percent in the first quarter of 2016, whereas punctuality on departure equaled 90.5 percent and punctuality on arrival was 90.3 percent.
The total workforce of Austrian Airlines amounted to 6,149 employees on the balance sheet date of March 31, 2016 (March 31, 2015: 6,021). The rise of 128 employees (+ 2.1 percent) primarily relates to cockpit and cabin crew. Austrian Airlines employs round 1,000 pilots. The hiring of new pilots should increase the total number of pilots to 1,070 by the end of the year.