• Milestone flight OS 335 from Vienna to Oslo 
• 17 Embraer jets integrated into the fleet by the end of August 2017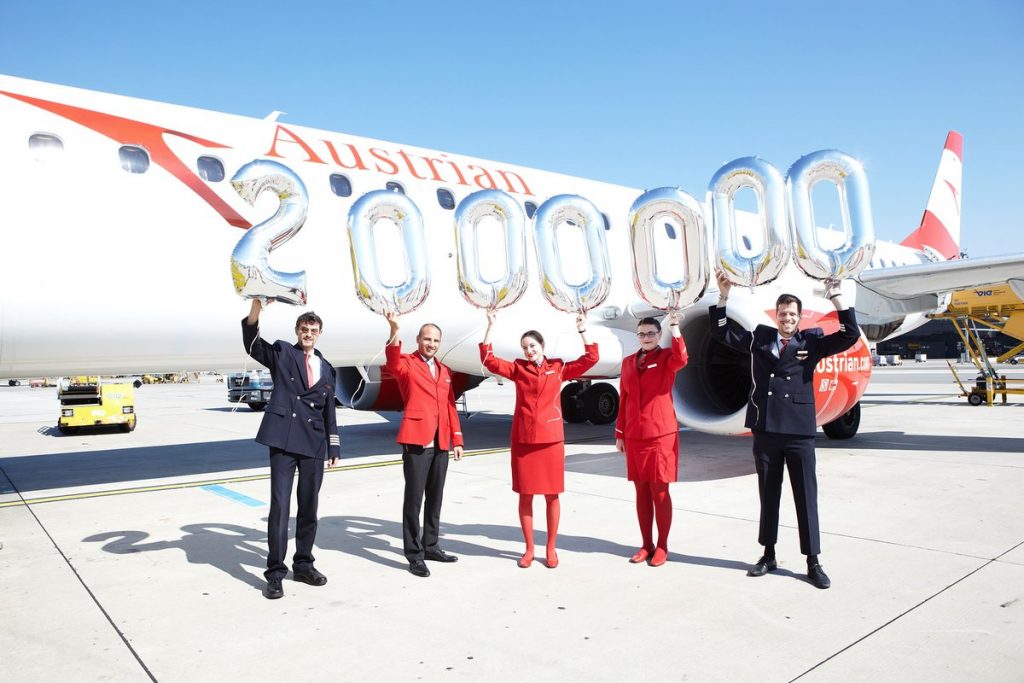 Austrian Airlines integrated the first Embraer jet in its fleet in January 2016. In the meantime, 16 aircraft of this type are being deployed on European short- and medium-haul routes to more than 60 different airports. Austria's red-white-red flag carrier celebrated its surpassing the threshold of two million Embraer passengers on today's flight OS 335 from Vienna to Oslo. The passengers were given a specially designed luggage tag as a souvenir to commemorate this milestone flight. Austrian Airlines will have integrated a total of 17 Embraer jets in its fleet by the end of August 2017, thus gradually replacing its 21 Fokker aircraft.
The Embraer jets consume about 18 percent less fuel per aircraft seat than the Fokker, and are thus much more environmentally friendly. The fleet renewal program also enhances travel comfort: the cabin, which has a 2-2 seat configuration, is particularly spacious thanks to its ergonomic design and therefore offers passengers a feeling of enjoying more space. The Embraer jets have an average age of four years and have a seating capacity for 120 passengers. The list price of an Embraer jet is about USD 52 million.