LOT launches 5 routes from Polish airports to Tel Aviv, Israel's largest city. New connections from Lublin, Gdańsk, Poznań, Wrocław and additional flights from Warsaw will be offered as early as in June of this year, enabling passengers to comfortably reach one of the most popular holiday destinations in the Mediterranean.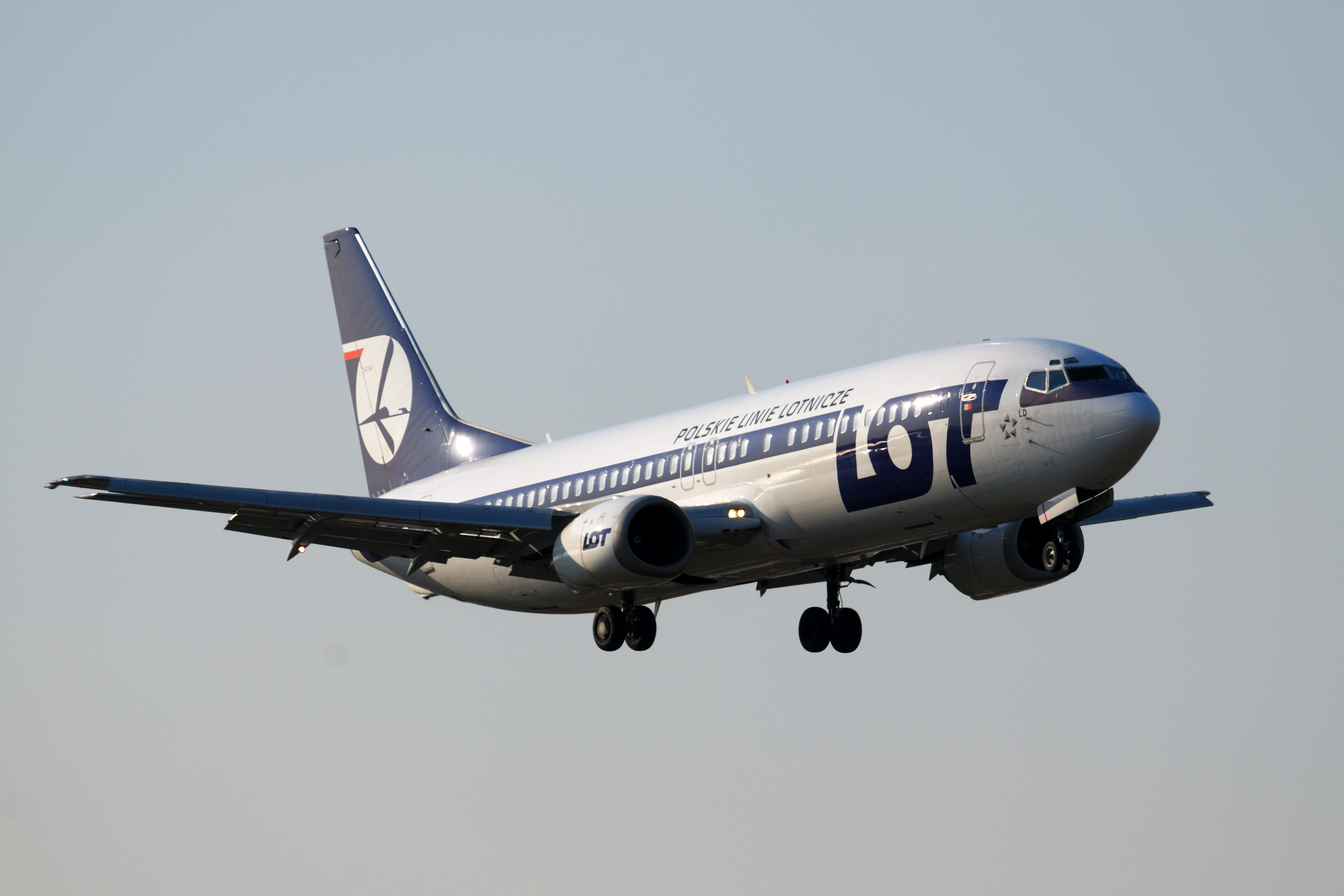 Flights to Tel Aviv will depart from Lublin on Mondays and Thursdays, on Tuesdays and Fridays from Wrocław, every Sunday from Gdańsk and every Wednesday from Poznań. Furthermore, LOT will nearly double the number of connections between Warsaw and Tel Aviv, adding a new day-time rotation on Mondays, Tuesdays, Wednesdays, Thursdays, Saturdays and Sundays. Since July most flights will be operated by modern Boeing 737-800 NG aircraft that are scheduled to join LOT's fleet in a few months' time. The new connections are offered to meet Israel's growing popularity among Polish tourists.
"Israel has always been attracting Poles, especially those seeking a unique cultural or religious experience. Its popularity among those looking for relaxation on the coast of the Mediterranean Sea is growing as well. Thanks to the new 737-family aircraft, we will be able to satisfy that increasing demand, offering connections to the very heart of Israel from as many as 5 cities throughout Poland. We are convinced that our proposal will be met with a wide interest of Polish tourists who have not been able to take advantage of so many alternatives so far" – says Adrian Kubicki, Director of LOT's Corporate Communications.
Israel already ranks as one of the most popular tourist destinations in Poland, and its ratings are expected to continue to improve. Israel owes this position to great diversity, well-developed infrastructure, and weather that encourages sightseeing and relaxation all year round. Tel Aviv Ben Gurion airport is located right next to the country's main attractions. It is situated in the direct vicinity of the teeming city of Tel Aviv, the historic marvels of Jerusalem, and serves as a gateway for those willing to travel to the Dead Sea, the Mediterranean Sea and the Red Sea.
New connections to Israel mark the return of LOT's international flights served by Poland's regional airports. So far, the Polish carrier was only offering a rotation between Kraków and Chicago. In its new strategy, LOT has been planning to take advantage of the potential offered by selected regional airports, and to meet the needs of passengers based on the availability of aircraft with the required range and the sufficient number of seats.
"This year, our fleet will be expanded by 4 Boeing 737-800 NG planes, as well as 2 brand new Boeing 737 MAX 8 aircraft that are capable of carrying over 180 passengers per flight. This will finally enable us to attempt to win the hearts of those travelers who have so far been forced to take advantage of charter flights, or connections offered by the so-called low-cost airlines. While on board of any LOT aircraft, passengers are offered the choice of 3 travel classes – business, premium economy and economy. A wide range of additional products and services is provided too. From now on, the same level of service will be available to passengers traveling from regional airports as well" – says Adrian Kubicki, noting that LOT will also continue to increase the number of connections between Israel and its Warsaw hub.
"We also have some good news for those traveling on business, or those living in different cities that offer no direct connection. Starting from June, we will be flying from Warsaw to Israel twice a day! Additional flights between Warsaw and Tel Aviv will allow us to shorten the connection time to an absolute minimum, thus providing our passengers with an even greater level of flexibility. This applies not only to flights to and from Europe, but North America and Asia as well" – adds Adrian Kubicki.
The airline's timetable offers comfortable connections and a short overall travel time to passengers flying from Israel and using the Warsaw hub to reach New York , Newark, Chicago, Toronto or Los Angeles. The layover time on selected long-haul flights will be shortened to less than an hour.
Expansion of the  network is one of the elements of LOT's profitable growth strategy that the airline has been implementing since the beginning of 2016. Ever since the Polish carrier has launched flights to nearly 30 destinations, including two long-haul connections to Tokyo and Seoul. LOT is also set to considerably expand its presence on the US market this year. New routes connecting Warsaw with Newark and Los Angeles will be launched in April. Combined with the connection between Kraków and Chicago, LOT will be operating the total of 6 routes to North America in 2017. Thanks to the new flights to Tel Aviv, LOT will be serving as many as 19 weekly connections between Poland and Israel.
Warsaw, 21 February  2017