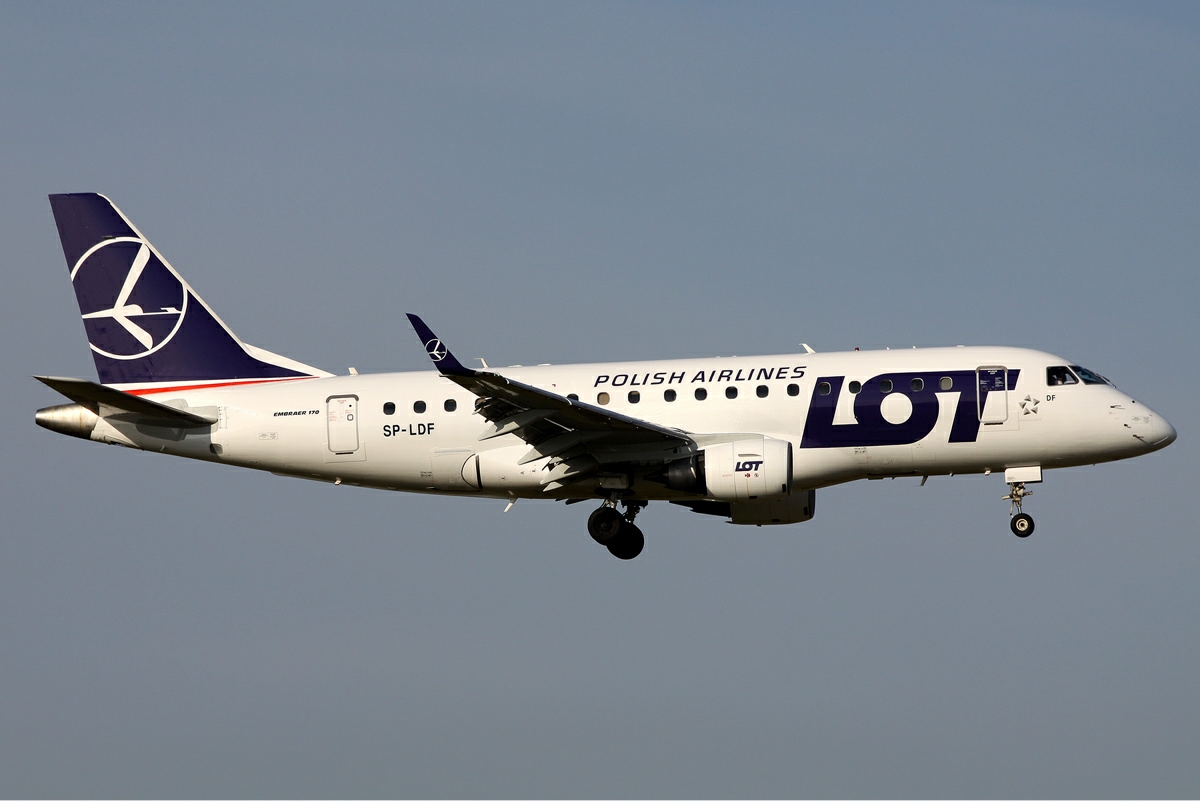 In relation to the restoration of a part of air traffic at the Zaventem Brussels Airport, LOT restored its connections between Warsaw and Brussels. Temporarily, as of today (5 April) LOT is going to service one flight per day, that is flight no. LO231 from Warsaw at 19:50 hours, and one from Brussels at 07:45 hours (flight no. LO232) the following day.
Due to limited space of a temporary departures hall and more rigorous security procedures, only passengers holding a ticket print-out or reservation and an ID card / passport have access to the temporary terminal. Boarding passes displayed on mobile phones will not be accepted. Each passenger should have their documents ready for routine check by airport services at the first stage of their check-in, that is upon entrance into the temporary departures hall. Failure to comply with that requirement may result in preventing access to the airport's restricted area. Family and friends escorting and welcoming passengers at the airport are not permitted to stay at the temporary terminal.
Four extra passenger service desks and four self-check-in desks have been opened at the temporary terminal. To avoid any delays, related to the temporary organization of check-in area at the Zaventem Brussels airport, please arrive at the check-in counter three hours before your scheduled departure time.
Children under 12 years old cannot travel alone and some services including the transport of animals on board are cancelled until further notice. Temporarily the airport can be reached only by car or taxi. Public transport and parking lots are still unavailable. It is possible to pick up the passengers by car only at the special P2 parking zone which is free of charge for the first 10 minutes.
LOT offers the possibility of changing the reservation onto restored flights to those passengers, whose flights have been cancelled. However, such rebooking is possible depending on seats availability. In order to maximize the seats availability, this route will be operated by larger planes, usually Embraer 195 until the full frequency restoration.
It is still possible to change the reservation free of charge on LOT's connections to other cities near Brussels, that is, to Dusseldorf, Amsterdam and Luxembourg.
The most recent practical information for passengers travelling to or from the Zaventem Brussels airport can be found at the dedicated website http://www.brusselsairport2203.be/
Warsaw, 5 April 2016