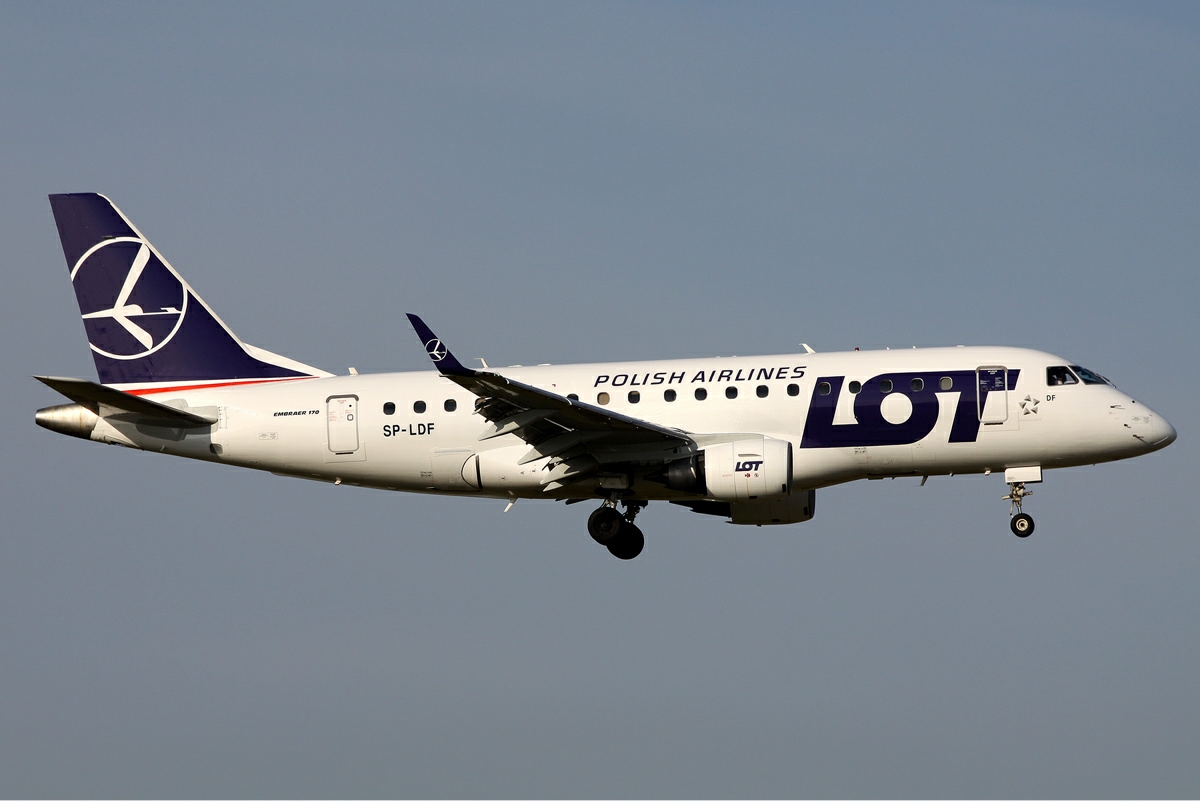 In less than a month, on 2 March, LOT Polish Airlines will begin nonstop service between Athens – Warsaw, offering the best connection not only with Poland, but also with many destinations in Europe, North America and Asia, through Warsaw, the company announced on Thursday during a press conference in Athens.
LOT will operate four flights per week and passengers traveling from Athens, will have access to the global network of LOT, including the whole of Europe network and destinations in North America and Asia.
Departing flight from Athens is scheduled at 04:25 and the return from Warsaw at 22:00.
Convenient transit options
"The relaunch of the Athens – Warsaw connection by LOT offers travelers convenient transit options from the Warsaw hub", said LOT's spokesman, Adrian Kubicki.
"Thanks to this helpful and convenient flight schedule, passengers will be able to complete their business trip during the day without an overnight. For example, the transit time for Luxembourg is only 50 minutes, And this is not just a promise – it's the service that can really provide," Kubicki added.
After March LOT will take passengers from Athens to many Polish cities such as Warsaw, which nurtures over 400 years of pride as a capital, Poland's largest city and an economic, political, and cultural centre, or a connecting flight to Gdansk, Krakow, Rzeszow, Szczecin, Poznan, Wroclaw or Katowice.
Popular Embraer jets
LOT will operate flights to Athens with modern Embraer jets, which are popular among passengers for their spacious cabin and lack of middle seat.
Tickets are already available at lot.com website, via mobile app, or the Contact Centre of LOT and other sales channels.
All long haul flights are operated by the state-of-art aircraft Boeing 787 Dreamliner.
Together with Athens, LOT will launch several other attractive routes, such as Luxembourg, Ljubljana, Kosice, Beirut and Nice.
Largest network carrier in New Europe
In next five years LOT plans to be twice as big an airline as it is now. It wants to carry 10 million passengers a year, which is more than twice as much as now. LOT plans to have also almost twice as big a fleet as currently and 60% more operations.
The company has presented its strategic objectives and development plans for 2016-2020. It has announced opening five new long-haul connections next year. Three new connections to Asia – Tokyo, Seoul and Bangkok and more than dozen European connections have just been announced.
Other new routes will be known this autumn. This is the first such dynamic growth in the company's history. LOT intends to compete for leadership in the region, becoming the largest network carrier in New Europe.
Source: Tornos News Greece