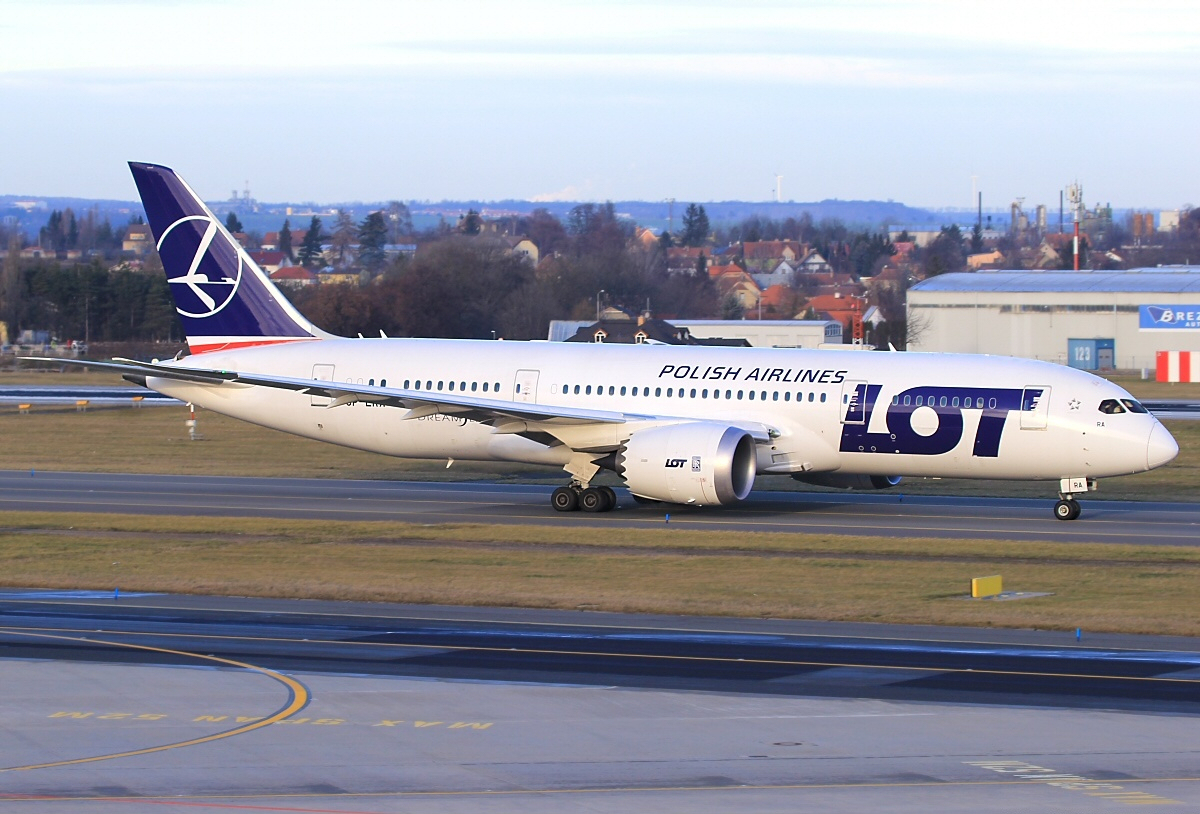 In the beginning of April, 2017, LOT Polish Airlines will launch its new nonstop service from Los Angeles to Warsaw. The Polish flag carrier will operate its flights with state-of-the-art Boeing 787 Dreamliners four times a week. This is the very first direct connection from the West Coast to Poland. Because of its advanced European network,  LOT Polish Airlines bring the most comfortable and convenient alternative for travel to dozens of destinations, especially in Central and Eastern Europe.
LOT's Dreamliners will fly from Los Angeles on Mondays, Tuesdays, Fridays and Saturdays. These flight to Warsaw will take less than 12 hours. They enable LOT to ensure the shortest trip from the West Coast of the US to many destinations in Poland and other countries in the Eastern and Central Europe. Ticket are now available.
"We are going to launch the first direct flight from the Eastern and Central Europe to Los Angeles, one of major and most famous cities in the US. I am certain that California is not only a perfect vacation destination but also a business center that has been steadily gaining in importance. On the other hand, there are many people living near Los Angeles who come from the Central and Eastern Europe, as well as people conducting business in Europe. I have good news for them. They no longer have to change planes at crowded Western European hubs with our excellent alternative" – says Rafał Milczarski, LOT's CEO.
Thanks to direct flights between Los Angeles and Warsaw passengers travelling by LOT will have access to an extensive network of flights operated by the Polish carrier.
"LOT is a rising airline star in Europe, offering the shortest and the most comfortable connections via Warsaw to dozens of cities in Europe. It means only two hours transfer time to destinations such as Prague, Budapest, Vilnius or even London or Stockholm, as well as great connectivity to major Polish cities, such Wrocław, Poznań, Rzeszów or Katowice. We fly one of the youngest fleets in Europe; our crew and our hub in Warsaw is one of the most comfortable and passengers' friendly in Europe. Newark is no longer a missing link in our route network. Our return to that destination makes us an attractive airline to numerous passengers who have not relied on our services yet" – adds R. Milczarski.
The flights to Los Angeles will be operated exclusively by Boeing 787 Dreamliners, the most modern aircraft in the world. Thanks to an advanced technology they allow much higher cabin pressure and humidity, and are much more spacious. All those factors help enhance passengers' comfort during a long flight and reduce the so-called jet lag effect.
There are three travel classes offered on Dreamliners: LOT Business Class, LOT Premium Class and LOT Economy Class. In Business Class, 18 seats recline to one of the biggest airline beds in the market. Restaurant-quality meals are offered and served to passengers on an individual basis using top-quality dinner sets, with a broad selection of alcoholic and non-alcoholic beverages.
LOT's Premium Economy class offers 21 spacious seats, all equipped with armrests, footrests and leg rests. Thanks to the seats' improved back rest deflexion, passengers can feel comfortable and take a rest even on a long flight. Also in this class a sumptuous menu is served, alcoholic and non-alcoholic beverages are available.
Compared to other planes, Dreamliners offer the LOT Economy class passengers much greater private space to enjoy. Seats fold forward without taking foot space, they are also equipped with footrests. Each passenger is offered a personalized onboard entertainment system equipped with USB. In the Economy Class passengers are also served free, hot and diversified meals and offer a broad selection of beverages.
Los Angeles will be the eighth long-haul connection in LOT's network and its fifth destination in North America. The announcement of the inauguration of the flights to the West Coast of the US is another stage of the implementation of LOT's profitable growth strategy. In 2016 alone LOT has announced and launched 24 new flights, including the recently announced connection to Newark, New Jersey, in the US and the connection to Seoul scheduled to be inaugurated on 17 October.
The tickets for the flights to Los Angeles can be purchased using all available channels, including the lot.com website, LOT Contact Center, the LOT Travel offices and travel agents.