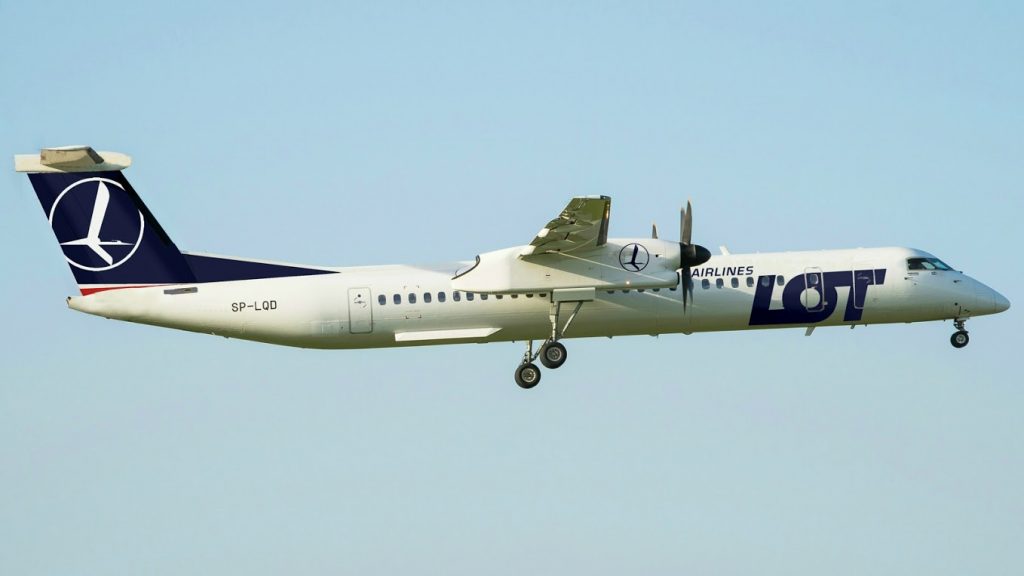 Today LOT has launched a new connection between Warsaw and Kaliningrad. From now on, flights to Kaliningrad District will be operated as many as 6 times per week by LOT's modern Bombardier Q400s. Meanwhile, Kaliningrad has gained first direct service to the heart of Europe and an access to more than 70 destinations worldwide via hub in Warsaw thanks to LOT's convenient connection network.
First LOT's flight from Kaliningrad took off today starting a direct service between Poland and Kalinningrad Oblast. As many as 6 flights per week to and from Kaliningrad will be operated using LOT's modern Bombardier Q400s. On Mondays, Tuesdays and Thursdays, the flights will take off from Warsaw based on the following schedule:
LO 697 WAW KGD 11:05 – 12:10
LO 698 KGD WAW 12:40 – 13:45
On Wednesdays, Fridays and Sundays, the flight schedule is as follows:
LO 699 WAW KGD 16:25 – 17:30
LO 700 KGD WAW 18:00 – 19:05
Such schedule meets the needs of passengers interested in reaching the Kaliningrad District from Europe in the easiest way as well as also those who want to travel to Europe from Kaliningrad. The Kaliningrad District is the last region neighboring on Poland without direct flights to Warsaw serviced by LOT.
"In Kaliningrad, LOT is now the only flagship carrier form EU to offer access to such an extensive and convenient connection network. Such schedule allows to maximally reduce transfer time to 30 minutes between flights to the majority of destinations in Europe. It is a response to growing demand for flights on the route between the Kaliningrad District and many European destinations such as Amsterdam, Paris, London, Geneva, Frankfurt, Milan as well as those from Eastern Europe – to Kiev, Lviv or Odessa and all Polish cities such as Wrocław, Kraków or Poznań," says Adrian Kubicki, Director of Corporate Communications Department at LOT.
The flight to Kaliningrad was selected as part of the Route Exchange Program that helps assess the potential of new routes and facilitates the establishment of successful cooperation between airports and airlines.
"The Kaliningrad District is the last region neighboring Poland to which we are going to launch regular flights. Thus we are now present on all key markets in the Central and Eastern Europe and we continue to benefit from the potential offered by the development of air traffic in the region. Currently, we are the largest network airlines in the Central and Eastern Europe. The launch of service to Kaliningrad is one of the elements of building a strong and at the same time the largest transit hub in that part of Europe. To nearly 50% of all LOT passengers Warsaw is not their final destination, instead they transfer to other flights operated by LOT," says Adrian Kubicki.
The expansion of the connection network is one of the elements of LOT's profitable growth strategy that the Polish carrier has been implementing since the beginning of 2016. Together with new service to Kaliningrad, the Polish carrier has already launched flights to 29 new destinations, including two long-haul connections to Los Angeles and Newark. On June 29th LOT will start a direct service between Warsaw and Goeteborg.
Tickets for the flights from Kaliningrad to Warsaw are available via all of LOT's sales channels, including the lot.com website, LOT Travel and LOT Contact Center offices, as well as travel agents.
Warsaw, 5 June 2017