LOT has announced new long-haul flight connections — from Budapest to New York and Chicago. Both will be launched in May 2018. The Polish carrier is responding to the enormous demand for direct flights between Hungary and the USA. It also marks another stage of market consolidation in Central and Eastern Europe, of which LOT is becoming an undisputed leader.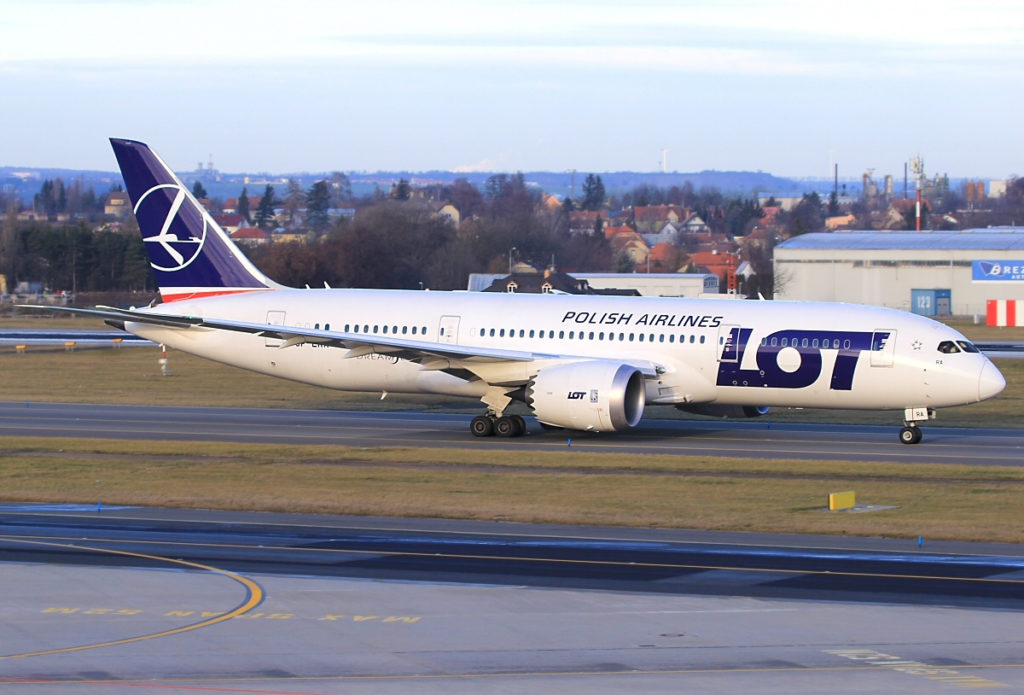 LOT will fly from Budapest to New York 4 times a week on Mondays, Thursdays, Fridays, and Sundays. Flights to Chicago will be operated twice a week on Tuesdays and Saturdays. Both connections will be operated all year round and the tickets are already available in the sale systems. Launching direct flight connections between Budapest and New York and Chicago means that one of LOT's Dreamliners will have its permanent base in Budapest.
The last time when it was possible to fly directly from Hungary to the USA was in 2011. Since then, despite the fact that no direct flights have been launched, the number of passengers travelling from Budapest to the USA has continued to grow, creating a large but so far untapped market.
"More than 165.000 passengers travel between Budapest and New York and Chigaco every year. Today, they change mainly in Frankfurt, Paris, Amsterdam, and London, which makes their journey considerably longer. We believe that the inhabitants of Budapest and the neighbouring areas should be offered a better product and thus we have decided to introduce direct flight connections between Hungary and the USA. Our strategy assumes taking up every business opportunity and we cannot waste such potential" – says Rafał Milczarski, LOT CEO.
According to detailed analyses performed by LOT, direct flights from Budapest will be used not only by residents of the Hungarian capital, but also of other Hungarian cities, eastern Austria, the Slovak Republic, western Romania, and Balkan countries. More than 8 million inhabitants live within a distance of just two hours' drive from the Budapest airport and the new connections are to cater for their needs.
"Many people who come from this part of Europe live in New York and Chicago. Economic relations are also developing. The new direct connections will certainly provide an additional stimulus for an increase in the number of passengers and in cargo operations" – says Rafał Milczarski. "Importantly, the transatlantic connections from Budapest will supplement the offer of flights from Warsaw, however, they will not be in direct competition" — Rafał Milczarski adds

"We are very proud to host the first base of LOT Polish airlines outside the borders of Poland with the launch of two very important US flights to New York and Chicago from Budapest. This is a truly historic moment for all three countries involved and creates a win-win situation for the passengers both in Hungary and in the US." said Jost Lammers, CEO of Budapest Airport. He added: "Our market surveys clearly show that direct flights between these two major cities on the East Coast and the Mid-West of the US and Budapest are in high demand and will be a huge success in all segments of travelers. Aviation connectivity with a Dreamliner will also boost the economy through the use of belly cargo capacity of these modern Boeing 787 jets."
A press conference devoted to the new connections was attended by representatives of the Polish and Hungarian governments, including Mr. Mateusz Morawiecki, Deputy Prime Minister and Minister of Development and Finance, and Mr. Péter Szijjártó, Minister of Foreign Affairs and Trade. Both politicians emphasised the importance of the new connections for the economic development of Hungary and the entire CEE region.
"Today, LOT Polish Airlines is the most rapidly growing carrier in Europe, – says Deputy Prime Minister Mateusz Morawiecki. Launching direct flight connections from Budapest to the USA is another major step towards the consolidation of the CEE aviation market taken by LOT, alongside the investment in the Estonian airline Nordica. It is also the best proof that Central and Eastern Europe currently has the greatest potential to change the landscape of the European aviation market. LOT is playing an increasingly important role in providing the inhabitants of the region with the greatest possible number of travel opportunities.. I am glad that it is in Hungary that LOT has decided to fill the large market niche as this will strengthen even further the economic relations of our countries" – says Deputy Prime Minister Mateusz Morawiecki.
Flights between Budapest and New York and Chicago will be made exclusively by Boeing 787 Dreamliners, which are the most technologically-advanced aircraft in the world. Passengers travelling on Dreamliner's board can choose from three travel classes: LOT Business Class, LOT Premium Economy, and LOT Economy Class.
After the flight connections between Hungary and the USA are launched, LOT will operate a total of 8 connections to North America, including 7 connections to the USA. Launching flights from Budapest is another element in the implementation of the profitable growth strategy of LOT Polish Airlines, which, in addition to the objective of developing a transport interchange in Warsaw, involves fulfilment of the market potential in selected point-to-point connections.
Tickets for the flights between Budapest and New York and Chicago can be purchased through all sale channels, including the lot.com website, the LOT Contact Center, LOT Travel offices, and travel agents.
Warsaw, 7 July 2017