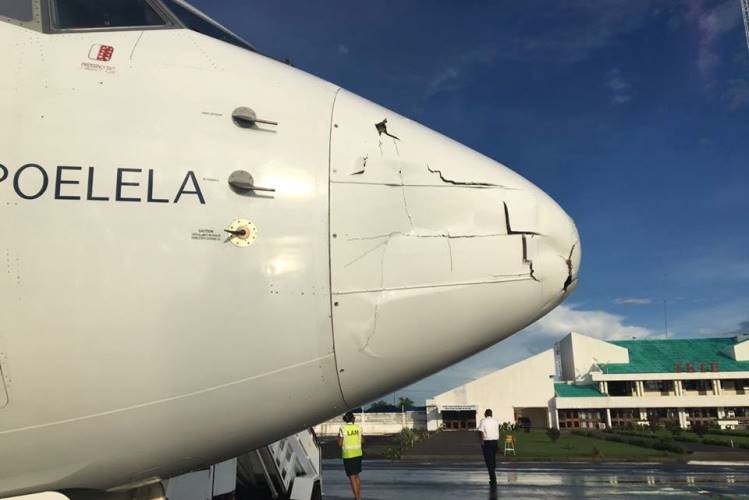 A Mozambican Airlines (LAM) aircraft landed at Chingozi Airport (TET/FQTT) in Tete with its nose cone crumpled, presumably from collision with some obstacle during flight.
According to Folha de Maputo, the plane is a Boeing 737-700 (reg. C9-BAQ) acquired in 2014 from Aeromexico, and one of LAM's most modern aircraft (only 12 years old). On Thursday, passengers were frightened when they realised after landing that the nose was damaged.
LAM sources said that the aircraft, named Poelela, had already been repaired and would continue to operate normally. The same sources do not explain the reasons for the incident, saying a press release was being produced.
At present, the LAM fleet comprises two Embraer 190 aircraft (94 passengers), one Boeing 737-500 (116 passengers), three Bombardier Q400s (74 passengers) and one Embraer 145 (36 passengers), plus the Embraer turboprops of the associated company Mozambique Express.
Source: Folha de Maputo