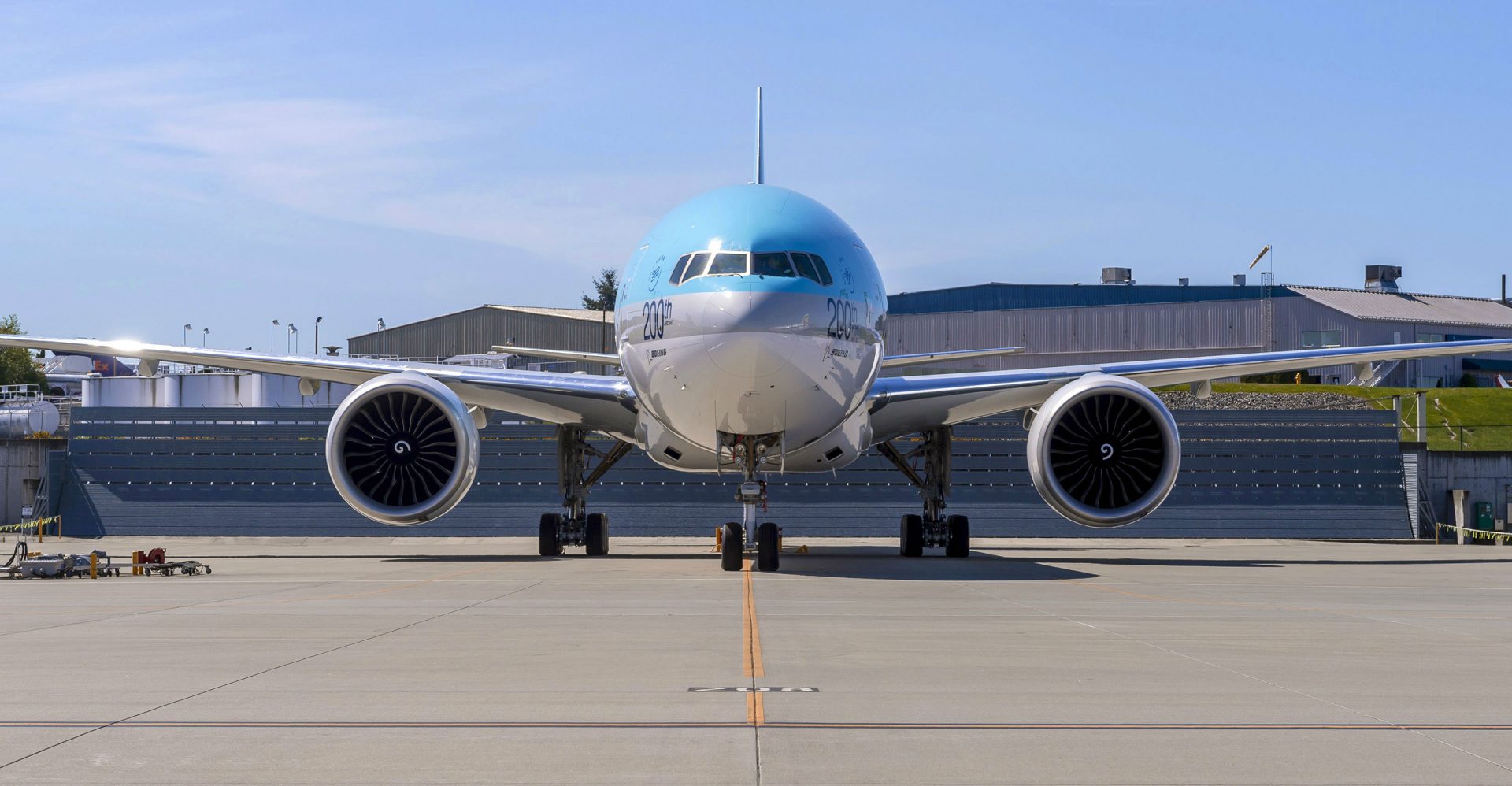 Korean Air received delivery of its 25th B777-300ER, the 200th Boeing aircraft the airline has received since 1971.
The first Boeing aircraft Korean Air received delivery of was the B707-3B5C. Out of the 200 aircraft from Boeing over 48 years, Korean Air currently operates a total of 119 on both international and domestic routes as part of its passenger and cargo fleets.
The new aircraft was first operated on the Incheon~Fukuoka route, and will primarily fly to San Francisco, Osaka, Hanoi and other international destinations along with the 24 other B777-300ERs. The latest B777-300ER will have a special livery to show that it's the 200th plane from Boeing.
Korean Air first introduced the B777-300ER into service in 2009. With a seat capacity of 291, B777-300ER is an eco-friendly aircraft with 26% fewer carbon dioxide emissions compared to its predecessor, and it emits less noise. Passengers can enjoy a comfortable cabin atmosphere created by LED colored lighting.
B777-300ER is equipped with next-generation seats: Kosmo Suites in first class, Prestige Sleepers in prestige class, and New Economy in economy class.
Korean Air connects 124 cities in 44 countries with 119 and 49 aircraft manufactured by Boeing and Airbus respectively.
The airline will continue to promote customer convenience as a global leading airline.